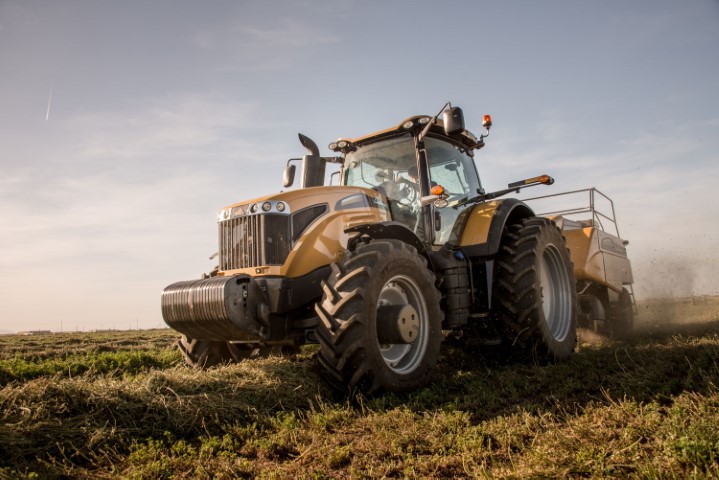 AGCO Corporation has announced that its Challenger MT600E Series high horsepower tractors are getting a high-tech upgrade, with a new 9-inch touchscreen Tractor Management Center (TMC) terminal, along with full integration of onboard precision ag technologies such as AgControl section and variable rate control, and TaskDoc Pro wireless data transfer. Customers will also be able to choose either the NovAtel SMART6-L or Trimble AG-382 receiver for matching existing base station and coverage needs.
"The simple, straight-forward operation of our new TMC, plus the full offering of precision farming technologies and choice of guidance receivers are a comprehensive package that will help our customers reduce operator fatigue, implement overlap and over-application of inputs to set new benchmarks for productivity and efficiency," according to Eric Zimmerman, marketing manager of high horsepower tractors at AGCO.
Zimmerman says the TMC terminal provides a responsive, easy-to-use and convenient approach to machine and implement control, with a simplified menu and flexible navigation. Additional features include video input for a camera, four CAN inputs, a USB input, an Ethernet port and Bluetooth capability. The terminal also includes 4GB of memory and 1GB of RAM, which Zimmerman says can handle days of work and data.
The technology is supported by an authorized dealer who is committed to help customers get the most out of their investment, Zimmerman adds.
The Challenger MT600E Series tractors are comprised of five models ranging from 240 to 340 HP. For more information, visit www.challenger-ag.us.