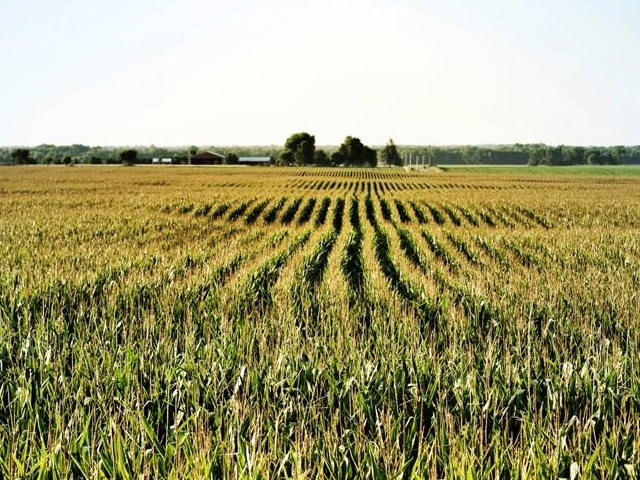 Planted acreage of corn  in the U.S. will likely increase slightly by 1 million to 1.5 million acres next spring as corn revenue surpasses soybean revenue, with the expansion contingent on favorable corn-planting conditions next spring, according to Rich Nelson, chief strategist for Allendale, Inc., in McHenry, Ill.
"Farmers generally want to plant more corn than what they tell us before planting," Nelson said during a Allendale's Ag Leaders webinar. "In other words, if we have some good weather stretches, of course we're going to have that active planting for corn, and they will throw a few extra fields in the mix there for corn rather than soybeans. So, best guesses right now, I think we do have to suggest probably a slight increase in corn acreage and a slight decrease in soybean acreage."
The slight increase in corn acreage, Nelson explained, will likely pull 500,000 to 1 million acres out of soybean acreage, Nelson said.
Bank lending could also play into the rebalancing of corn and soybean acreage, he added. "Depending on how hard these lenders crack down on some of the marginal producers this year, maybe we might not see that much of a change," Nelson explained.
Brent Bidner, farm manager at Hertz Farm Management in Monticello, Ill., who also presented on the webinar, added that farmers generally want to stay in their traditional crop rotations. However, with farmers keen on cutting production costs and with soybeans making phenomenal yields this year in some areas of the Midwest, farmers might instead plan to increase soybean acreage next spring.
"I think people are looking at soybeans more as a major crop, and especially, with some of the demand that we've seen with soybeans with China and some other areas," Bidner added.  
What are you considering planting on your farm next spring? How will you adjust your corn and soybean acreage? Let us know in the comments.