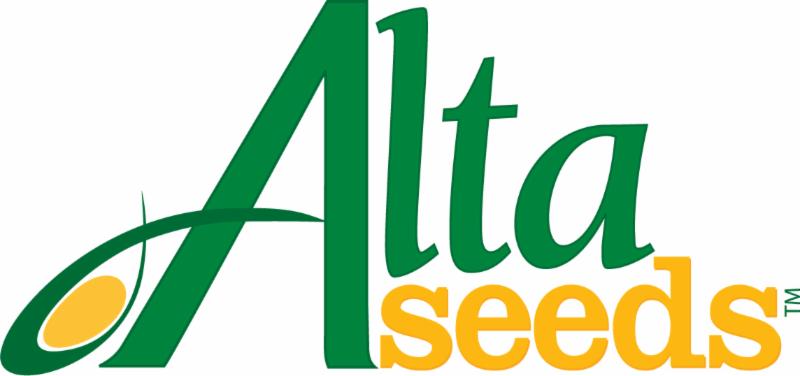 Alta Seeds, the premium seed brand of Advanta, announces the addition of two new grain sorghum hybrids and the debut of a hybrid pearl millet for the 2015 planting season.
AG1101 - an early maturity bronze colored grain sorghum that is broadly adapted for use across the High Plains and Midwest. This hybrid has strong drought tolerance, excellent uniformity and good threshability. The product is well-suited to dryland farming. 
AG1301 - this strong performer in dryland conditions responds favorably to irrigation. A cream colored grain sorghum with a medium-early maturity, it is widely adaptated from South Dakota to the Texas Panhandle and east to the Carolinas. This product provides high yield potential with excellent root lodging and seedling vigor. 
Wonderleaf - an excellent choice for warm season pasture or hay, this hybrid pearl millet grows quickly and provides high yield potential. Wonderleaf can be grown in most parts of the country and has a high level of tolerance to many pathogens and high humidity.
"These new hybrids demonstrate our focus on developing elite seed solutions to answer our growers' needs," says Barry Lubbers, Alta Seeds director of sales. "AG1101 is now our earliest maturing grain sorghum hybrid and works well for short-season or double-cropping situations. AG1301 provides growers with consistent performance across a wide variety of environments and the versatility to perform with or without irrigation. Wonderleaf offers a highly drought tolerant forage option that is very leafy and will regrow quickly after grazing."
Alta Seeds provides growers with the latest technology and advanced genetics in grain and forage sorghum. For more information about Alta Seeds and its wide portfolio of sorghum products, visit www.AltaSeeds.com or call 877-806-7333.

Source: Alta Seeds