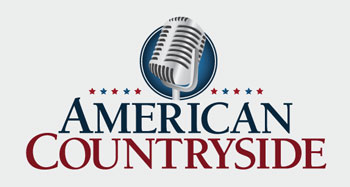 We might think of a "century farm" as a decades-old family operation on the east coast or in the Midwest. However, you'll find the same rich history far from the U.S. mainland.  Lyndsey Haraguchi-Nakayama is a sixth-generation farmer on the island of Kauai in Hawaii.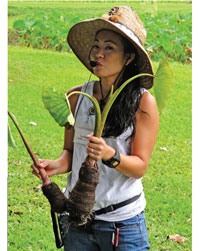 A sixth-generation Hawaii farmer, Lyndsey Haraguchi-Nakayama grows taro in fields similar to wetland rice and hosts farm tours. 
"My grandfather is 92 years old and still helps out on the farm on a daily business," Lyndsey says. The farm began by growing taro, a plant some refer to as a Hawaiian potato. The large root of the plant has traditionally been used to make poi, a culinary staple on the islands.

The farm transitioned to rice and vegetable "truck crops" during the war before transitioning back to taro in recent years.

Taro is a long-term crop. "It takes 16 months from planting to harvest," she says. The fields look similar to those used for wetland rice production, but broad-leaved taro plants sprout from the water instead.

Operating a taro farm takes time and determination. There is little automation. "Unfortunately, we still do a lot of it by hand—the planting, the weeding and the harvesting," she says.
Hand labor is just the first of many challenges to farming on the north coast of Kauai. Winter brings flash floods. "When schools close on the mainland for snow days, we have flash flood days," Lyndsey laughs. "We get an average of five flash floods a year."  

Some years are wetter than others.  "In 2005, we had 43 days of rain straight," she says. "We had seven flash floods during that time." Such a deluge can wipe out a young taro crop, and yields are slashed in established crops. The flooding also causes the family to scurry to move all of their equipment to safety on higher ground.

Wild boars are another challenge. "Two or three wild boars can wipe out an acre of taro in a night," she says. It's estimated there are five wild boars for every resident on Kauai. 

Plus there is a problem with trespassers who take fruits and vegetables from the farm to eat  or sell at roadside stands.  

Despite the challenges, farming is a career Lyndsey not only enjoys but shares with the public. Marketing some of their food direct to the public has helped offset the cost of those challenges. The family operates Hanalei Taro & Juice Company, which offers taro-based food products, such as smoothies, veggie burgers and humus.  

Their roadside lunch wagon and farm tours are popular with locals and visitors. It has proven to be a good way to sustain this taro century farm for future generations.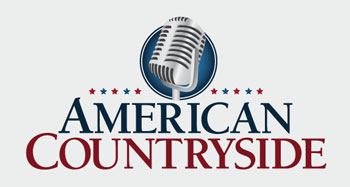 "American Countryside" is heard each weekday on a network of 100 radio stations and frequently on "U.S. Farm Report" TV. To find the station nearest you, visit www.American Countryside.com