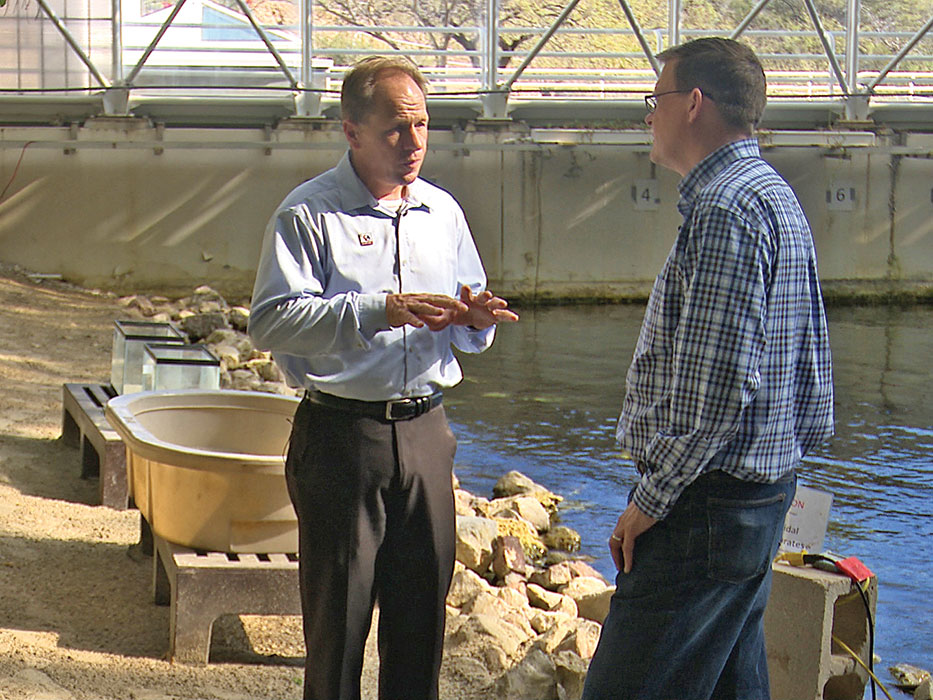 In the late 1980s, researchers looked to build a large sealed environment where they could study the interactions of the planet's ecosystems.
They raised more than $200 million of private funds, and a huge glass structure called Biosphere 2 began to rise from the desert around Oracle, Ariz.  
"Eight people were sealed inside in September of 1991," explains John Adams, the deputy director of the facility. "They successfully stayed inside for two years, but they had some challenges."  
The crew was supposed to receive no outside resources, proving the ability to survive in a place similar to an outer space colony. However, the respiration of microorganisms in the soil outpaced photosynthesis, and Biosphere 2 oxygen levels declined.
"Oxygen got down to 14.2% and CO2 continued to rise," Adams says.  Supplemental oxygen was pumped into Biosphere 2 so the crew could continue living there.  
Today, the facility is operated by the University of Arizona. Research on the Earth's biomes can be conducted at an unprecedented scale due to Biosphere 2's sheer size (three acres). The structure is so tightly built it loses less air than the international space station.
One major long-term experiment being conducted is the landscape evolution observatory. It is composed of three massive sloping raised beds of volcanic material. The amount of water applied to the surface and the volume of water that penetrates the surface can be measured.  
"Now we are looking at how that system changes and answering the fundamental question, 'When it rains in the mountains how much ends up downstream for you and I to use and how is that quality impacted?'"
Other studies have revealed the rainforests' limitations in absorbing carbon. Scientists have also demonstrated how the rising levels of CO2 in oceans can affect pH and can harm coral reefs.  
Many never get to walk down the hallways of a university or an agricultural research center, Adams says. "Here you can, and you can see firsthand what we are doing and the relevancy to your everyday life."