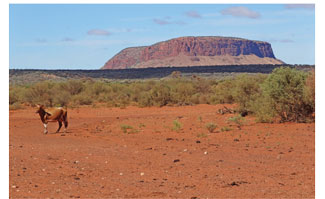 It's hard to imagine a more isolated ranch in the world than the Curtin Springs Station in Australia. Comprised of 1,028,960 acres, the station (what Australians call a ranch) is in the heart of the country.

When the station was established in the 1930s, it was located at the end of the road. "In the first year, only six people came down the road," says Lyndee Severin, whose husband's parents took over in 1956. 

Today, the road continues onward 60 miles to Ayers Rock, a site that draws many tourists. In addition to cattle, the station has 27 motel rooms, a campground, fuel and food. They generate their own power and supply their own water. 

The station runs about 3,000 head of cattle, dedicating one cow per 250 acres. "In a good season, we can run more, but we only have a good rain season every seven to 10 years," Severin says. "We tend to run a conservative number of animals, which we believe is better for the environment." 

The Severins manage the land as if each rainfall is the last they'll see for a decade. Murray Grey cattle are well suited for the climate. The bulls run with the cows full time, so there is not a set calving season. The herd is a mix of young and old, Severin explains. 

"A barren cow might actually be keeping 400 head of young weanlings alive because she knows where the first grass growth is going to be," Severin notes. The station's smallest paddock is 23 square miles.

Another challenge to ranching in Australia's Northern Territory is camels, now a feral pest that trace their lineage to the days of camel trains. The camels can move in mobs of thousands, eating the grass intended for cows, drinking a waterhole dry and dragging barbed wire fencing for miles with their gangly legs.  

"To build a fence that keeps a camel out costs about $20,000 a kilometer as opposed to $2,000 per kilometer for a fence for cows," Severin says.

In 2007, the ranch lost more than 80 miles of fence to camels in a six-week period. It took three and a half years to build back the fences. 

Even with trials, ranching in the Outback offers an stunning landscape.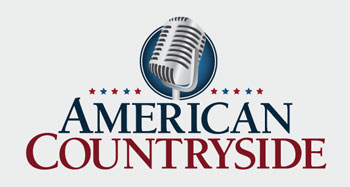 "American Countryside" is heard each weekday on a network of 100 radio stations and frequently on "U.S. Farm Report" TV. To find the station nearest you, visit www.American Countryside.com