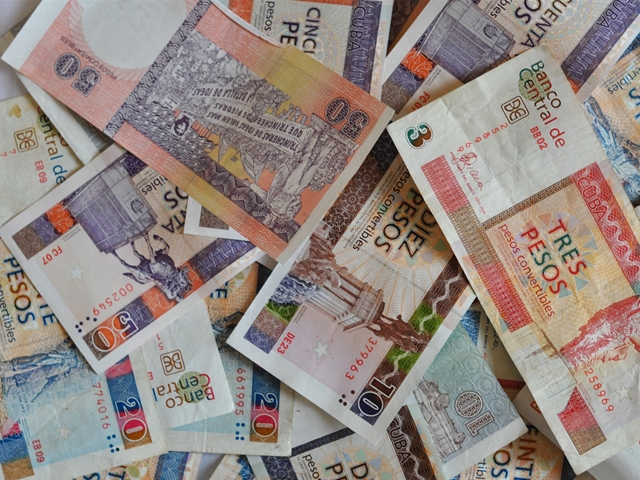 American farmers may soon have a new market for their products, thanks to the White House's decision to begin normalizing relationships with Cuba.
"I do believe we can  keep doing the same thing for over five decades and expect a different result," President Barack Obama said Wednesday to announce the change in the two countries' approach to each other.  "Moreover, it does not serve America's interests, or the Cuban people, to try to push Cuba toward collapse ... We should not allow U.S. sanctions to add to the burden of Cuban citizens that we seek to help."
The new approach includes expanded trade with Cuba, which represents a relatively untapped market of 11 million people for U.S. goods, including rice, wheat, and other agricultural products.
"I believe that American businesses should not be put at a disadvantage, and that increased commerce is good for Americans and for Cubans," Obama said.
Listen to President Obama's comments on exports.
"This is welcome news for our nation's farmers and ranchers," Bob Stallman, president of the American Farm Bureau Federation, said in response to the White House's announcement. "Right now, U.S. farmers can export to Cuba, but third-party banking requirements and limited credit financing make it harder to compete in the market than it should be. We look forward to a prompt lifting of those restrictions."
Two crops that might benefit are rice and wheat. Betsy Ward, president and CEO of the USDA Rice Federation, said that the economic embargo on Cuba has long been problematic for American rice farmers. She noted that her organization had observed that "embargo was not on Cuba, as they could source rice and other products from around the world, but rather on the rice growers in the U.S., whose own government cut them out of one of the world's top markets, just 90 miles from our shores."
Wheat farmers are also excited at the prospect of a new market for their grain. "If Cuba resumes purchases of U.S. wheat, we believe our market share there could grow from its current level of zero to around 80 percent to 90 percent, as it is in other Caribbean nations," said Alan Tracy, president of U.S. Wheat. In a joint statement with the National Association of Wheat Growers, Tracy's organization suggested that Cuba, which does not grow wheat commercially, could potentially import a half-million metric tons of American wheat annually.
U.S. Secretary of Agriculture Tom Vilsack, who has been a strong advocate for U.S. agricultural exports, also applauded the decision, according to a story in Politico.  "What this particular opportunity creates is a much more efficient, less-expensive opportunity for Cuba to buy American agricultural products," Vilsack said.