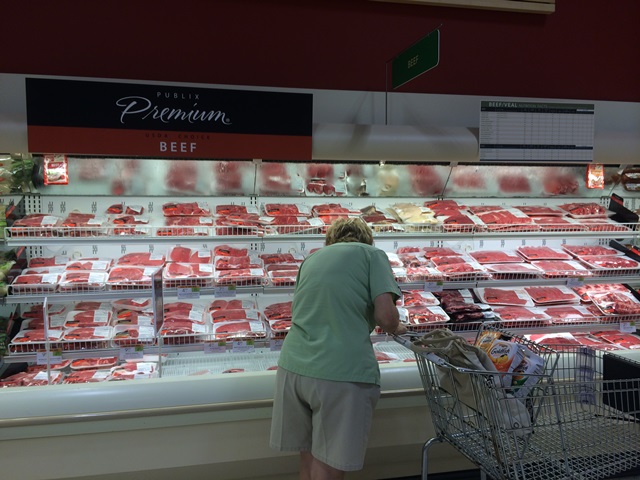 Agriculture secretary may have been Donald Trump's last Cabinet appointment, but his pick for it, former Georgia Governor Sonny Perdue, will, if confirmed, be in a position to influence everything from the price of a jug of milk to how an organic chicken is raised and labeled.
Meat and dairy lobbying groups have already sung his praises, and just days before his nomination was announced, one had even picked out an Obama-era rule it hopes the new administration will turn back. 
On Wednesday, the Department of Agriculture, in one of its last moves before Trump took office, finalized new animal-welfare standards for organic farming that include minimum space requirements for chickens and restrictions on tail-docking for pigs and de-beaking for poultry. 
The Consumers Union, the advocacy arm of Consumer Reports, praised the new rule, saying it would help the "organic" label meet shoppers' expectations. The Organic Trade Association and the American Society for the Prevention of Cruelty to Animals also welcomed it.
The National Pork Producers Council, however, vowed to "work with the Trump administration and Congress to repeal" the new standards. (Because they were issued through the USDA's rule-making process, not by executive order, it will take more than just a presidential signature.)
Then, following news of Perdue's appointment, the pork lobby, along with the North American Meat Institute, National Chicken Council, National Cattlemen's Beef Association, and National Milk Producers Federation—groups that collectively spent $3.33 million on federal lobbying in 2015, according to a Bloomberg Government analysis of Senate lobbying disclosure data—all quickly issued statements praising Perdue.
Generally, these groups have opposed USDA policies that aim to promote transparency, among them its country-of-origin labeling rules, which required meat producers to disclose on packages where animals were born, raised, and slaughtered. That measure, which the Consumers Union supported, was touted by proponents as a way to support American ranchers. It was repealed in December 2015, after a ruling from the World Trade Organization found that Canada and Mexico could impose retaliatory tariffs because of the harm they said the labels caused their own products.
Whether these lobbying groups have found an ally in Perdue, who is also a trained veterinarian and was a founding partner of the Atlanta-based global trading company, Perdue Partners LLC, remains to be seen. The Trump transition team did not respond to requests for comment on the incoming administration's stance on food labeling and transparency.
Michael Markarian, president of the Humane Society Legislative Fund, is calling on Perdue's veterinary background and a Georgia law he signed that made dogfighting a felony, as well as industry trends toward cage-free and slower-growing chickens, in the hope Perdue will "play a role in helping the marketplace transition to higher welfare practices." 
Whatever actions Perdue takes, Americans are already voting with their wallets: While conventional meat sales saw gains of 4.6 percent from 2011 to 2015, according to Nielsen, meat products labeled "organic" grew by nearly 10 times that much—44 percent.
It's not just Democrats, either: A poll conducted by Glover Park Group and Morning Consult in December found that 70 percent of Trump voters want the government to promote standards for labels, including "organic," to "ensure food companies are being transparent and consistent" with their labels.