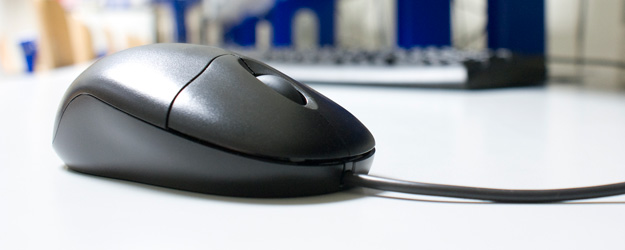 Farmers still working to master logistics of information overload
As the world wakes and warms to the possibilities of big data, the agriculture industry is keenly aware that opportunities will play out in its backyard—successes and failures on the farm.

"Big data and precision ag technology will be the most exciting front in technology for global agriculture for at least the next 20 years," says Mitch Eviston, WinField senior vice president, speaking at the 2014 Ag Tech Summit. "Big data and precision ag will rival, and probably surpass, what we've seen as far as productivity 
improvements in food production around the globe in the next 20 years."

In 1965, Intel co-founder Gordon Moore predicted the number of transistors on integrated circuits (basically microchips) would double every two years. Labeled as Moore's Law, the prediction has been bolstered the past 50 years as microchips have accelerated in power and diminished in scale. Despite his prescience, Moore could never have known the seismic impact his forecast would have on agriculture.
New devices, apps and precision machinery are spilling into agriculture at staccato pace, pumping out a tangle of data in numbing quantities. It cost almost $200,000 to store a gigabyte of data in 1980, but in 2014, the cost has dropped to less than 4¢. Storage, transfer and quantity are no longer data barriers, and the ramifications for agriculture extend to a variety of arenas, says David Friedberg, CEO of The Climate Corporation. 

"Just 10 years ago, it was impossible to get doppler radar imagery; today, anyone can go to a website provided by the National Weather Service (NWS)and get a data stream of every doppler radar site—all 180 in the U.S. The infrastructure the NWS has invested in to build the doppler radar network and weather stations is freely available."

Moore's Law is pushing deep into agriculture. "Toaster-sized satellites are going up in space. They cost little to nothing to get up and can capture imagery of the entire Earth," Friedberg explains. "Within the next seven years, we will have a nearly real-time feed of every point on Earth that anyone will be able to access. Also, the prices we're starting to see in the drone market indicate there will be an incredible amount of data pouring out. Monitors in tractor cabs are generating tremendous amounts of data too."

Despite ample data generation, transmission and storage, how will agriculture turn data into value? According to Aaron Ault, who farms 3,000 acres, the real value of big data for a farmer is the ability to evaluate choices and subsequently make an informed decision.

Ault, who also serves as a senior research engineer with the Open Ag Technology Group at Purdue University, says a haze of confusion surrounds a glut of ag data, which leaves farmers grasping for specifics. 

"Farmers ask, 'Why do we need data?' They've been doing this for three or four years, and it has lost its novelty," Ault says. "The industry tells farmers data is needed for success—whatever that means. Success is nice, but how do we get there?"
Ault believes data problems can't be solved without cloud cooperation. He sees the Open Ag Data Alliance (OADA) as a solution. Currently, multiple clouds portend multiple problems for farmers, but if a given cloud was OADA-compatible, a farmer or consultant could point their app and let OADA do the work. In essence, OADA specifies how data gets into, out of and between clouds. 

"OADA is not a cloud or a place. It is a way for clouds to communicate and for apps to communicate with clouds. This will allow the farmer a choice of who he wants to be his cloud provider," Ault describes. "The farmer doesn't want to handle data; he wants someone else to do it for him. If clouds can speak to each other, the farmer can just point at other clouds, and they can sync everything automatically and make everything available to whoever he chooses."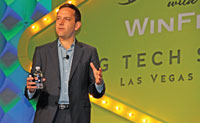 Storage, transfer and quantity are no longer limiting factors, according to David Friedberg, CEO of The Climate Corporation. In 1980, it cost almost $200,000 to store a gigabyte of data. Today, the cost has dropped to less than 4¢.
OADA tools aren't tied to storage. Any OADA-compliant app can communicate with any OADA-compliant cloud. Producers will have full control over who can access to their data. 

"The way farmers succeed is by being masters of logistics. What I want are answers to the critical questions about what I'm spending all my money on. That's where the OADA opportunity comes in. OADA will allow other people to turn data into answers for a farmer," Ault says.

The OADA project began in March 2014, and Ault hopes open source software will be available by January 2015. OADA's 15 partners include C&H, The Climate Corporation, Monsanto, Valley, Valmont and WinField.

WinField's Eviston believes the changes for agriculture are only beginning. "It's going to get easier because we're at the cusp of this innovation. There's not going to be any slowing down," he says. "The things we're worried about today will be a fleeting memory three years from now."
---
Biotech and Breeding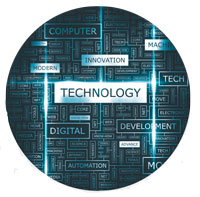 In step with changes in precision agriculture, seed improvements are continuing to break ground with the integration of a new science base. Markers, traits, information technology and seed chippers allow producers to take advantage of genetic traits and increase yields with better positioning and application of inputs.

Technology's role in breeding innovation is expanding at a stunning pace. Corn, soybeans and cotton have experienced transformational changes in breeding options that weren't available five years ago. 

"Seed chippers and markers with genome sequencing capabilities have literally changed plant breeding and given plant breeders powerful insight that speeds up the cycle and makes it more precise," says Robert Fraley, executive vice president and chief technology officer, Monsanto Company. Fraley believes breeding—in its new, sophisticated molecular form—will continue to be a way of the future. 

"These advances have probably improved the efficiency of a plant breeder a thousandfold, reducing the cycle time to produce new seed, and it's on the way to doubling the gain every breeding cycle."

Advances in information technology, breeding and biotechnology are on a path toward convergence. Precision agriculture, as Fraley emphasizes, has the ability to integrate science and bring together what's in the seed, on the seed and in the field. In addition, the increasing sophistication of sensors used to generate data allows a farmer to make 40 to 50 decisions slightly better over the course of a growing season and steadily boost yield.