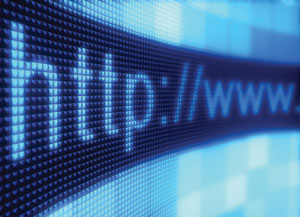 By Keena Lykins
Build relationships with landowners through a top-notch farm website.
Young producers seeking a competitive edge in gaining and keeping land-rent contracts are adopting a proven technique from the business world: branding.

Most farm websites are designed to educate or sell products to consumers; business-to-business websites are still relatively new. But Rachel Cutrer, president and print creative director of Ranch House Designs Inc., in Wharton, Texas, says her firm has seen a marked increase in producer websites during the past two years.

"In 2005, we created 16 new websites," Cutrer says. "In 2008, that number increased to 82. In 2010, we put up 123 new websites for farmers and ranchers."

Most of her customers are multigenerational operations that have tasked the younger generation with being the primary contact for the website, Cutrer says. Most spend between $400 and $1,000 a year for design and upkeep of their website.

"For example, maybe the farm owner gets his college-age daughter to work with us on sending in pictures or text for the site," she says. "We also work with a number of farm and ranch wives."
---
Build a Brand for Your Operation
Brent Johnson, 32, of Ashland, Ill., uses a website to build a business identity for his family's farming operation and to keep Johnson Family Farms top-of-mind with current and potential landlords.

"Basically, we're building a brand of who we are," Johnson says. "We use the website to position ourselves with potential landlords and business associates. It gives them a more professional view of our operation."

The website, designed and updated by Ranch House Designs Inc., of Wharton, Texas, takes a 30,000-ft. view of the operation, which farms more than 3,500 acres in central Illinois.

Johnson says he drew on his own experience as well as his wife's marketing expertise when designing the website almost three years ago. The Johnson Family Farms website consists of a blog, field notes and photos, contact information and a list of the operation's six key competencies: technology, experience, location, relationships, land stewardship and entrepreneurial spirit.

Because of the high cost of land, cash-renting is how many young growers acquire land, Johnson says. While sometimes this still involves neighbors renting to neighbors based on an individual relationship, he says, "80% to 85% of land movement in our area" comes down to a bidding process. Branding his family's operation is one way to stay competitive.

In 2010, reported cash rents in Illinois averaged $169 per acre but varied widely by location, according to the Farm Business Management Report, issued by the Department of Agricultural and Consumer Economics at the University of Illinois at Urbana–Champaign. The highest rent was $242 per acre in Macon County and the lowest was $72 in Pope County.

"Rarely will we be the highest cash-rent-per-acre bid, but we're the people who are going to mow and trim your roadsides and keep your farm looking good," Johnson says. "You're going to be proud of your farm."
---
Keep Landowners and Farm Managers Informed
Dave Nelson, 35, of Fort Dodge, Iowa, launched a website for his farming operation this past November.

He says the Nelson Family Farms site is an integral part of his family's marketing plan. In addition to offering the basics, such as contact information and a photo gallery, the site will soon include an overview of strip-till farming, which is the predominant tillage method the Nelsons use, and a password-protected section for landowners and farm managers to help them keep up with details concerning their land.

"It's a great way to show what we're doing," Nelson says. "The site is often the first image people get of who we are and how we operate. It provides instant credibility for the farm," which is now in its sixth generation.

In Iowa, cash rents for soybean and corn acres average $184 per acre, according to the Cash Rental Rates for Iowa 2010 Survey, issued by the Iowa State University Extension. The reported per-acre average varies from a high of $232 in Ida County to a low of $123 in Wayne County.
Nelson and his father rent more than 2,000 acres in central Iowa, growing corn and soybeans. He's prepared newsletters for his business partners for several years and believes the website is a logical extension of that practice.

"It's branding our operations," he says. "It helps with public relations efforts and relationship building."
---
Share the Family's Business and Farming Philosophy with Visitors
Matt Danner, 33, of Templeton, Iowa, says his family's farm operation has used a website for about 18 months. Like the Johnson and Nelson family sites, the Templeton Family Farms site shares the family's business and farming philosophy with visitors. The site includes a mission statement, a value statement and a stewardship statement, as well as contact information, a photo gallery and a history of the farm.

"It's a conduit to reach landowners, to get ahold of family and for local people to get ahold of us," Danner says.

Danner, who farms several thousand acres with his parents and brother in west-central Iowa, says he's found that local service people use the website to get addresses and phone numbers. When he has equipment for sale, he uses a short newspaper ad to drive people to the website, where he posts photos and detailed descriptions.

Landowners and farm managers receive updates on field conditions and harvest data through a newsletter, but Danner also posts that information in a password-protected area of the website for those who want it sooner. He says he's looking forward to the next technological advancement he can use to differentiate Templeton Family Farms from other operations.

"Someday I'll probably be sending it right to their Blackberries," he says. "Or maybe they'll be able to see it live from the field."