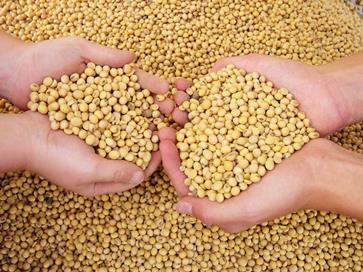 Greg Wagner doesn't expect too many twists from the Sept. 30 USDA grain stocks numbers, at least in terms of corn. After all, the demand picture has been established in terms of exports and ethanol production—and everyone knows there is also a big harvest coming this fall to fill up the bins.
But you never know. "This corn stocks report has a notorious reputation of surprising everyone," said Wagner, president of GWX-Ag Advisors in Chicago, during a CME Group online discussion Monday, who has a few numbers in mind.
He and others will be watching the USDA at 11 a.m. CST Tuesday, when the USDA releases its grain stocks numbers for corn, soybeans, wheat, and other crops. A survey of traders done by Reuters resulted in a projected Sept. 1 supply number of 1.185 billion bushels for corn and 126 million bushels for corn.
But marketers, traders, and farmers will also be looking at the numbers behind those totals. "The wild card in this whole scenario is going to be in the feed and residual category," Wagner predicts. "There has simply been a presence of too many erratic numbers coming out in that sector."
Such volatility is not unusual—Wagner noted the tendency of the feed and residual numbers to "jump around" during the past decade. But they still can surely surprise the markets if the data upends expectations.
Others think tomorrow's report might confirm a few longtime suspicions, depending on the numbers that are released.
"The interesting thing about these soybeans is that this year's particular crop estimate had a crop size number that was not really high enough to match up with our numbers of crushed [soybeans] and [soybean] exports," said Jerry Gidel, chief feed grain analyst with Rice Dairy in Chicago, who believes last year's soybean crop size was underestimated in the USDA numbers.