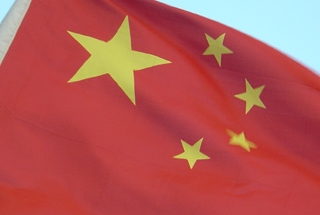 When the stock market for the world's second largest economy falls dramatically, as the Chinese stock market did on July 27, the markets tend to pay attention.
But should farmers be worried? China is certainly a significant market for U.S. agricultural goods, with Illinois alone exporting $2.1 billion worth of crops to China in 2014, according to a report by the U.S.-China Business Council.
Grain analysts say they hope not.
"The 8.5 percent drop that they saw (July 27) is the biggest crop they've seen since the global stock market issue that we saw in 2008, so that is certainly concerning," said Ted Seifried of Zaner Ag, speaking on U.S. Farm Report on Saturday. "Since then, they've been able to stabilize a little bit. … We'll certainly be keeping a very close eye on the Chinese stock market over the course of the next week or so, but I'm hoping that it was just a correction followed by a bounceback."
Listen to the U.S. Farm Report discussion here:
Still, the situation does raise questions about what to expect with exports.
"We're getting into the bad time of the old-crop marketing year, and this is probably the point where China's going to look at their books and see what they have on the books for old-crop," said Brian Splitt of Allendale, also speaking on U.S. Farm Report. "They're moving forward with new-crop purchases, so more than likely a lot of what is going to happen is if old-crop is cancelled, it's just going to be rolled right into their new-crop purchasing program."
Perhaps that is already beginning to happen.
"Export sales this morning were dramatic, with soybeans reporting old crop sales cancellations of 447,300 metric tons, which missed expectations (of) zero to 200,000 metric tons," wrote Kevin McNew of Grain Hedge. "Soybean sales are still ahead of pace to meet current USDA expectations, but this week's sales erased all of last week's sales of 416,700 metric tons. New-crop soybeans outperformed this week, booking 1,024,200 metric tons which was above last week and above expectations, which only ranged between 350,000 metric tons and 700,000 metric tons."