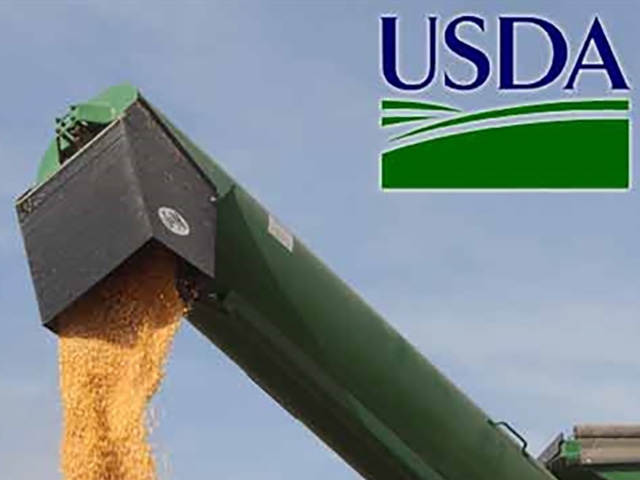 Coming after the end of harvest, USDA's Dec. 9 WASDE report isn't likely to move markets by changing production estimates. But analysts will be watching for adjustments to demand projections.
Booming demand for exports from China, along with weather concerns coming out of South America, have outstripped USDA's previous demand estimates, analysts point out.
"Both soybean export sales and soybean shipments to date exceed the seasonal pace needed to reach USDA's target by nearly 150 million bushels," says Arlan Suderman, chief commodities economist at Intl FCStone, in Kansas City, Mo. "That argues for at least a 50-million bushel increase to USDA's export target, with possibly up to a 25 million-bushel increase in corn ethanol demand as well."
Corn exports have nearly doubled so far this marketing year to 12.5 MMT, compared with 6.8 MMT in 2015, according to Thursday's USDA report. Soybean exports also have risen to 24 MMT, up from 20.2 MMT in 2015. (The marketing year begins on Sept. 1.)
At least one analyst is looking for minor adjustments to the World Agricultural Supply and Demand Estimates report because of record bumper harvests.
"I'm looking for a small increase in corn and soybean yields," says DuWayne Bosse, of Bolt Marketing, in Britton, S.D. "The lower corn yielding states outside of Iowa and Illinois, had beyond record yields, helping to increase the overall national yields."
Analysts also expect corn and soybean carryover estimates to go up.
"The bottom line is that I still expect final corn ending stocks to reach above 2.5 billion bushels by the end of the year in the absence of weather problems in South America," Suderman says. "As for soybeans, I look for another 50 million-bushel increase in exports, with a 10-million bushel push for crush, drawing ending stocks to a still hefty 439 million bushels. I look for few if any changes to the wheat balance sheet, other than shifting more export demand away from soft wheat toward the hard wheat classes."
Markets also will be watching for increases in Brazilian corn and soybean production, as well as an increase in corn production for South Africa, Suderman says.
Here are the key numbers to watch, if unchanged from November:
Corn yield of 175.3 bu. per acre
Corn production of 15.226 billion bushels
New corn ending stocks of 2.403 billion bushels
Soybean yield of 52.5 bu. per acre
Soybean production of 4.361 billion bushels

New soybean ending stocks of 480 million bushels

Wheat yield of 52.6 bu. per acre, and wheat production of 2.32 billion bushels

New wheat ending stocks of 1.43 billion bushels