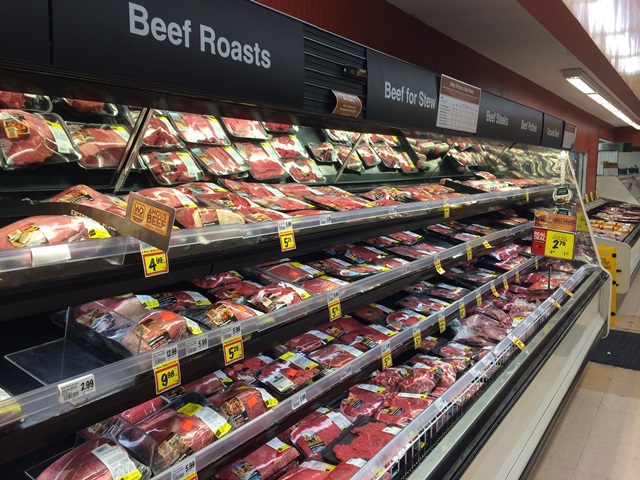 JBS SA may have become too cheap to ignore.
That's what at least five of the analysts that cover the company said in the last couple of weeks, saying the shares of the world's largest meat producer were undervalued after falling to the lowest level since 2014 in late January.
The stock has lost about a quarter of its value since the end of November, when Brazil's audit court said it found evidence JBS may have received "special treatment" in capital injections from state-run development bank BNDES. On Jan. 27, shares dropped the most in seven years after public prosecutors accused owner and chairman Joesley Batista of financial crimes. JBS and parent company J&F Investimentos have denied any wrongdoing by its executives, according to a regulatory filing on Jan. 28.
While analysts expect the shares to remain volatile, at least five of the 16 that have recommendations on the stock have said the plunge has opened a buying opportunity, and reiterated their views on the prospect of strong earnings and limited financial impact from investigations. JBS has recovered 23 percent in just two weeks since it hit its lowest level since July 2014. Thirteen analysts have buy calls for the shares, while two say hold and one says sell.
"JBS seems to be too cheap to ignore," Viccenzo Paternostro, an analyst at Credit Suisse Group AG said in a report last week. JBS's earnings before interest, taxes, depreciation and amortization should rise by 20 percent to a record 17.3 billion reais this year, implying a fair value of about 23 reais per share, he said. That's more than double the level where JBS currently trades -- the stock fell 2.7 percent to 10.09 reais at 1:38 p.m. in Sao Paulo.
While analysts project JBS's meat and processed food operations to post record results this year, the drop in shares pushed the company's enterprise value to an all-time-low 3.85 times estimated ebitda. That's down from 5.9 times in November and compares to 8.9 times of Tyson Foods Inc., and at least 5 times for local competitors Minerva SA and Marfrig Global Foods SA, Brazil's second and third largest beef exporters, respectively.
"We believe that corporate governance concerns may continue to bring volatility," Votorantim CTVM's analysts Andre Parize and Paulo Prado said in a report last week. "However, its current multiples are really attractive and fundamentals remain solid."
Batista was one of nine people accused by federal prosecutors in the state of Sao Paulo of irregularities involving a series of loans made to related companies in 2011. JBS's parent company J&F Investimentos said in an e-mailed statement at the time that the company executives "feel confident and prepared to present their defense, which will prove regularity of financial operations." The company's press office declined to comment further on the probes or on its share prices when contacted by Bloomberg News, as did a press official for J&F and Batista.
While the investigation raises reputation and image risks, "any actual financial impact on JBS is likely to be minimal," Catarina Pedrosa, an analyst at Haitong Research Ltd in Sao Paulo said in report on Jan. 28. "We continue to believe JBS is a solid business with a healthy balance sheet."
JBS said in a separate regulatory filing that all transactions with Brazil's development bank were legal and in accordance with market and central bank regulations, and that the company was not part of prosecutors' probe involving its chairman Batista. JBS also said it was confident that the probe would be solved without causing any harm to the company.