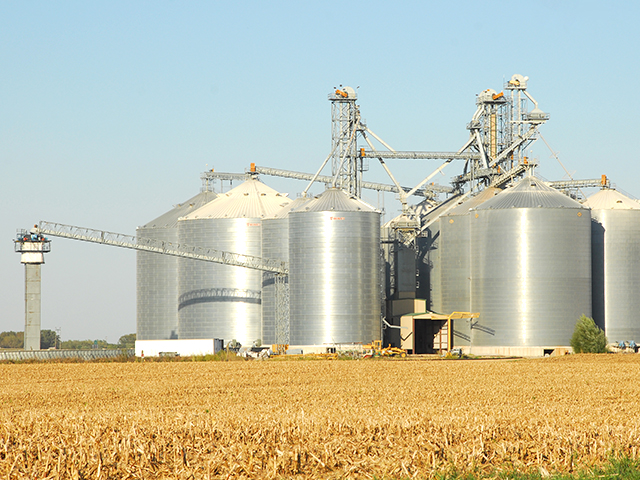 Q:    Now that harvest is mostly complete and prices are at less-than-desirable levels, can you break down expectations for corn and soybean prices this winter? In addition, producers have had to do more pricing than anticipated. Can you discuss your opinion of re-ownership on paper and what time frame would need to be covered through that strategy?
---
Avoid Calls And Sell Next Year's Corn
Andy Shissler, Broker, Dearborn Capital Brokers
Looking at the kind of yields coming out of harvest for corn and soybeans, we have two dynamics set up. Corn yields were close to a year ago, and the overall crop size and carryout are mostly the same. Soybean yields look lower than a year ago and might even be lower than USDA and most traders think.
Feed demand is strong for both commodities, but the soybean exports will, by far, outshine corn. My price expectations are bullish for soybeans and flat for corn. Volatility for soybeans is usually every bit of $2, so you can expect a range of $9.10 to $11.10 into the spring. If anything bullish happens in South America, the volatility will expand to an even higher price.
The corn market has a substantial carry, which makes owning call options expensive and hard to make work as an ownership strategy. I've actually started selling next year's December corn and call options because of the carry built in. If I had to buy back corn, I'd keep the call prices near 5¢ to 8¢. You are owning historically low volatility, which is good. If I'm buying back soybeans, I would be willing to spend more. You could always see an expansion of the range or volatility, and those calls could really pay. Bull markets are built from harvest lows.
Contact Andy: [email protected]
---
Expect Some Bounces After Harvest Ends
Chip Nellinger, Risk Management Consultant, Blue Reef Agri-Marketing
Even though corn and soybean yields were large, demand is record large as well, keeping stocks-to-use ratios from being overly burdensome. Most years, corn and soybeans have made their harvest low by mid-October.
Does this mean we will go straight up? No, but we would expect nice bounces in corn and soybeans post-harvest. If there is any production
threat in South America, plenty of risk premium could be added to corn and soybeans.
At present, we would expect that March corn futures could challenge the low $3.80s, with May corn futures targeting just north of $3.90. March soybean futures have potential targets at $10.20 and again in the low $10.40s. With any South American production threat, soybeans could easily push north of $10.50.
For bushels sold out of the field at less than desirable levels, re-ownership on paper via calls is attractive. Option volatility, the market's expectation of future price range, is at or near multiyear lows in both corn and soybeans. This means call options are relatively inexpensive.
Owning May corn calls and March soybean calls with strike prices near the money should allow enough time for upside appreciation on a post-harvest bounce into late winter.
Contact Chip: [email protected]
Disclaimer: There is substantial risk of loss in trading futures or options, and each investor and trader must consider whether this is a suitable investment. There is no guarantee the advice we give will result in profitable trades.