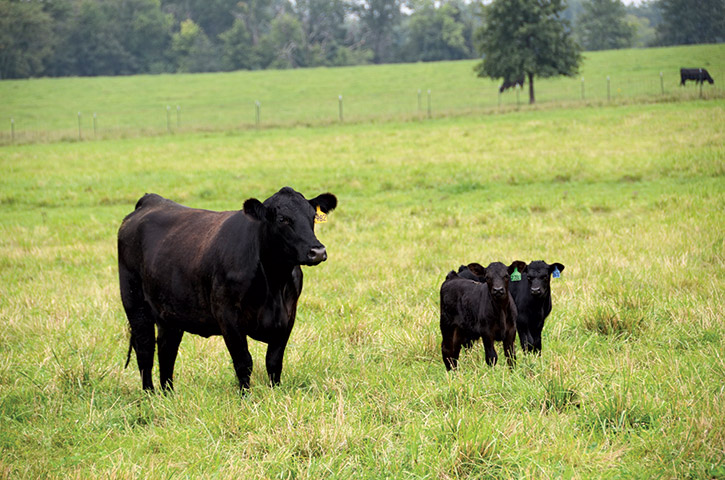 Though hard to measure, a good share of the credit for today's robust consumer demand must be attributed to the success of Certified Angus Beef (CAB). Launched 36 years ago, CAB gave consumers their first taste of the benefits of a branded beef product: high-quality meat, rich in flavor and consistency, steak after steak.

Today, carcasses that qualify for CAB represent 15% of the U.S. fed cattle harvest.
CAB's success spawned dozens of branded beef programs all hoping to replicate the CAB's consumer appeal. It's worth remembering, however, most branded beef programs came more than a dozen years after CAB's launch in 1978—after the 1991 National Beef Quality Audit revealed consumers were dissatisfied with one out of every four beef eating experiences.

Hop Dickinson, then-executive vice president of the American Hereford Association aptly summed up beef's quality in 1991 as, "Too big, too fat and too inconsistent."

"I think the increase in CAB and Prime helps explain why consumers keep buying beef overall," says Steve Suther, director of industry information for CAB.

The consumer demand cultivated by CAB and other branded beef products also nets higher returns to producers and feeders who sell cattle on carcass grids. Premiums for high-grading carcasses—most of which are Angus-influenced—have subsequently increased the demand for Angus bulls by breeders of all sizes.

A joint survey conducted by Beef Today and Certified Angus Beef early this year found only 20% of respondents had no Angus genetics in their herds. In 2013, 69.4% of the respondents had some Angus influence: 40.2% used Angus bulls exclusively and 29.2% used bulls of multiple breeds, including Angus.

In short, compared to other breeds, Angus has become the big dog on the porch. In 2013, the association registered more than 288,000 animals for 25,000 members—and the association database holds records on more than 20 million cattle. The association also offers multiple services for commercial cattlemen, including AngusSource, an age, source and verification program that has certified a million cattle in the past eight years. Additionally, the association reports nearly $44.3 million in consolidated assets in 2013–a 40% increase from just five years ago.