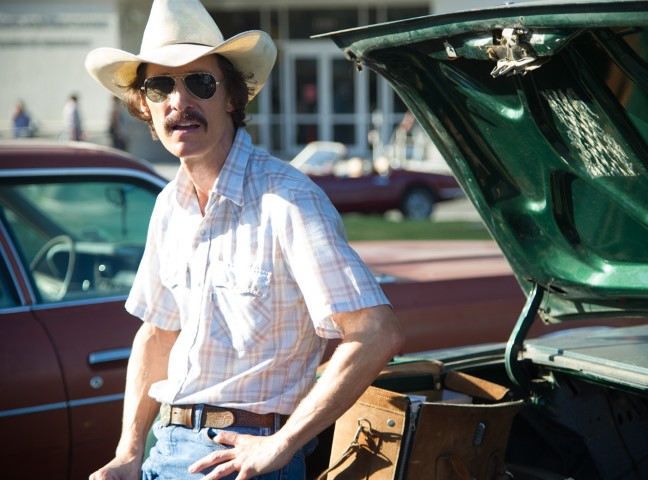 Last year's Oscar winner for best actor won't be winning any awards from animal rights groups anytime soon.
Matthew McConaughey came under fire last week when an animal rights website went all True Detective on the actor and accused his family of selling "canned hunts" on their Texas ranch.
Then, acting a little Dazed and Confused, a spokesperson for Matthew said he sold his interest in LP Ranch back in 2011. However, the ranch's website featured a photo of Matthew and his family standing next to a ranch truck, stating he was a co-owner. The photo has since been removed.
Founded in 2003, the LP Ranch near Mertzon, Texas, is a cow-calf operation raising registered Angus cattle along with Quarter Horses. The ranch is owned by Matthew's brother Mike 'Rooster' McConaughey, and his nephew Madison McConaughey handles the cattle and sales side of the operation. In 2007, whitetail deer hunting was added to the equation.
The deer hunts are what animal rights activists are up in arms about, saying the deer have been kept behind "high fences" on a piece of property that is 22,000 acres in size. 
High-fence hunting has been going on for years in Texas. Many ranches utilize fences to help manage wildlife better. These fences aren't used as pens; they are used on large allotments of land.
In the case of Ortiz Ranch near Laredo (which I visited in the fall of 2013), high fences are used on approximately 15,000 acres of land, but hunts on that portion of the property are exclusive to the family. The remaining 30,000 acres are for low-fence hunting leases.
Deer hunts have helped the Ortiz Ranch continue to remain profitable during times of drought, when the cowherd was culled by 40%.
As you drive through the region of south Texas between Laredo and Kingsville, you'll see plenty of high fences with cattle grazing behind them. Good luck seeing a caged buck looking to be shot. They are on the move looking for water and a bite to eat.
While there have been no photos showing the high fences on the LP Ranch, there are photos of the deer feeding areas that have upset animal rights groups.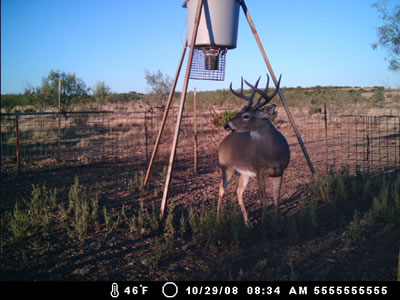 The feeders are fenced by panels low enough for deer to enter and cattle to stay out.
"I think that's where a lot of this drives from, was seeing those fences in the background. One hundred percent what those fences are for is to protect those feed areas," Madison McConaughey told TMZ.
Madison later points out to the folks at TMZ that drought has made supplementing the deer a part of the operation, and none of the meat harvested from the deer goes to waste.
At my own family's ranch, we've hosted deer hunters for more than a decade. We've been able to show off the beauty of the Flint Hills of Kansas during the fall and early winter. This is a time of year that we can't take in stocker cattle, so it has helped add to our bottom line. It has also been a fun experience getting to connect with people from across the country.
It's too bad Matthew, the former "Beef, It's What's For Dinner" spokesman, didn't personally address the issue and tell the animal rights activists what he really thinks. This isn't the first time he's had a Failure to Launch.