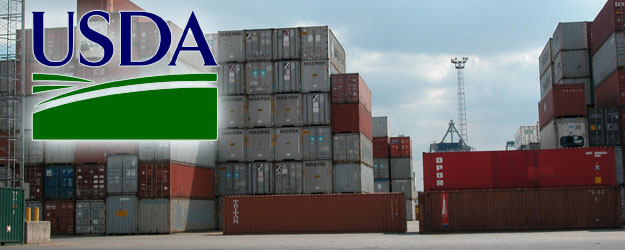 USDA's April World Agricultural Supply and Demand Estimates, released April 9, will likely not hold any large surprises due to how quickly the report follows the release of March 31's Prospective Plantings and quarterly Grain Stocks reports.
Analysts anticipate USDA will lower both U.S. and world ending stocks on corn and soybeans due to strong world demand.
Looking at corn first, analysts expect a carryout of 1.403 billion bushels, down 3.5 percent from March's 1.456 billion but more than 70 percent higher than last year's 821 million bushels.
"For this report, we see higher revisions for exports and ethanol," Allendale, a brokerage firm in McHenry, Ill., says in a recent press release.
Others aren't so sure.
"Traders will be looking for support for the recent rallies," says Chad Hart, grain economist with Iowa State University. May corn futures have increased about 40 cents per bushel since the beginning of March due to strong feed demand, exports, and ethanol production.
"If there is a weak spot, it will probably be in the ethanol numbers," says Hart. Recent logistics problems experienced by the ethanol industry could leave more corn in the carryout number.
The average estimate for the world carryout of corn is 157.72 million metric tons, down slightly from last month's 158.47 million but 17 percent higher than last year's 134.67 million metric tons.
Analysts expect USDA to lower corn production in Argentina to 23.95 million metric tons from last month's 24 million. Brazil production is also expected to drop to 69.66 million pounds from March's estimate of 70 million tons.
Soybeans
Soybean import and export numbers will also be front and center in April's WASDE report.
"We are so tight on beans," says Dan O'Brien, economist with Kansas State University. "I'll be curious to see whether USDA adjusts the import numbers on beans to confirm whether soybean shipments have been coming into the United States to help fill our export commitments."
Analysts are looking for a soybean carryout of 139 million bushels, down from last month's 145 million and last year's 141 million. The average forecast for the world carryout is 70.14 million metric tons, down from March's 70.64 million but substantially higher than last year's 57.79 million metric tons.
Allendale anticipates USDA to increase both soybean exports and imports.
The average trade estimate for Argentina's soybean crop is 54.15 million metric tons, up from last month's 54 million. Brazil's crop is pegged at 87.43 million metric tons, down more than 1 million metric tons from last month's estimate. Still, Brazil and Argentina combined are expected to produce 141.58 million metric tons of soybeans, a nearly 8 percent increase from last year's 131.3 million.
 
For More Information
Read all of AgWeb's Pre-Report Analysis of the April 9 Reports
---