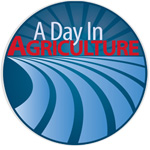 Hammond's Ferry Blue Clay Farms in North Augusta, S.C., is a sustainable community vegetable garden with a French flair. This video features the new aquaponics installed in the greenhouse to create a more efficient system for growing herbs and vegetables.
Video courtesy of misterjeremymace.
See all 'A Day in Agriculture' coverage.