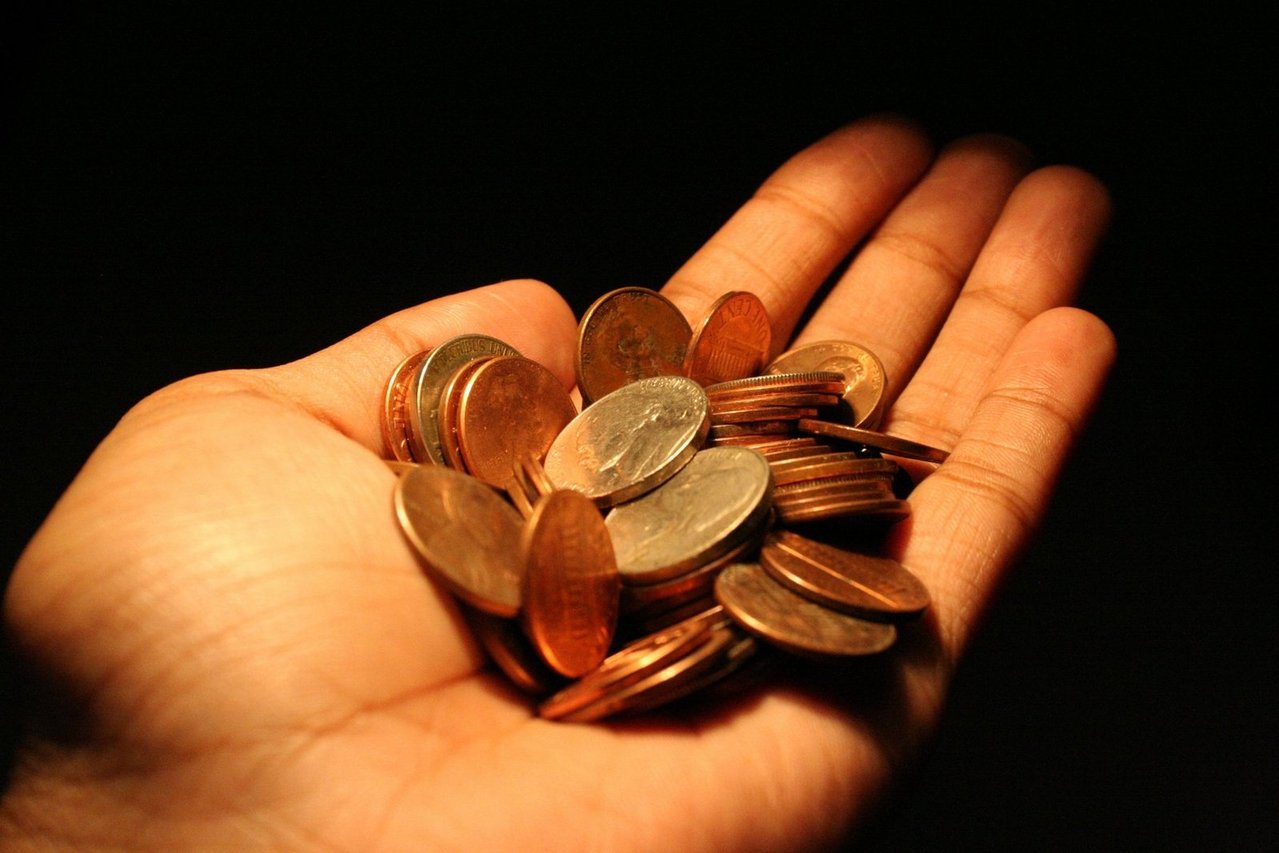 Optimists will feel validated after reading the results of the latest Purdue / CME Group's Ag Economy Barometer. The score is "virtually unchanged" from a month ago but up significantly from 2016. Even so, there's still plenty of room for the pessimists, too.
That's because 46% of producers surveyed said their farm operation is worse off today compared to a year ago. Still, that number was 65% in June 2016 and has been as high as 81% within the past year.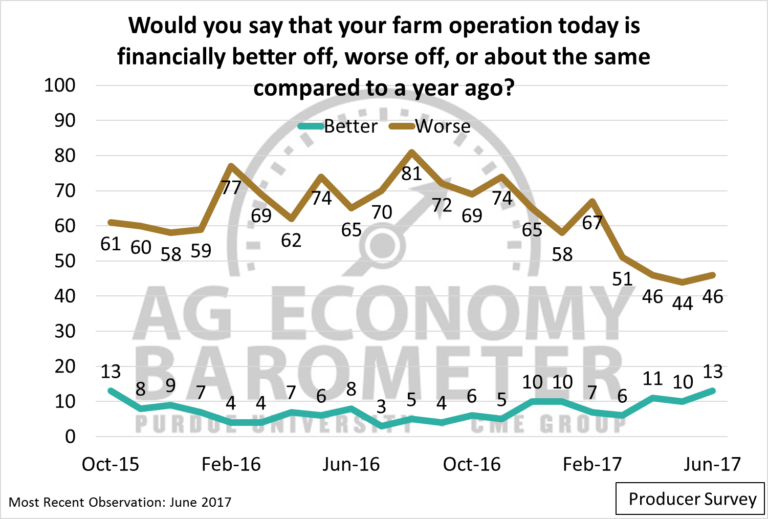 "The long-term shift in producers' attitudes about their operations' financial conditions is likely reflective of several factors," write Purdue ag economists James Mintert, David Widmar and Michael Langemeir. "First, revenues on many farms increased as a result of record, or near record, crop yields in 2016. The revenue improvement was further supported by the fact that corn and soybean futures prices strengthened from late summer through early winter. Second, production costs moderated for most crop operations compared to the prior year. Fertilizer prices in particular were weaker than a year earlier, helping to improve margins. Third, as the long-term adjustment to tighter crop operating margins continues, farmland rental rates continue to adjust downward, helping to brighten the financial picture for many farm operations."
Farmers are increasingly looking at how El Nina and La Nina weather events can make widespread adverse weather impacts on their crops, with a majority of those surveyed (52%) expecting that in 2017. Some farmers already felt adverse weather firsthand, with widespread planting problems and poor growing conditions, especially in the eastern Corn Belt, the economists note.
And could tax relief be on the horizon? The Trump administration has already made indications it will push for lower taxes. But survey respondents don't appear to have their fingers crossed, with 18% expecting taxes to decline, 30% expecting a tax hike and 52% predicting they'll remain about the same.
But all told, producer sentiment regarding their financial positions has improved significantly from last year.
"Barometer survey responses over the last year suggest that the situation for many farm operations has stabilized," the ag economists conclude.
Click here for additional Ag Economy Barometer insights.