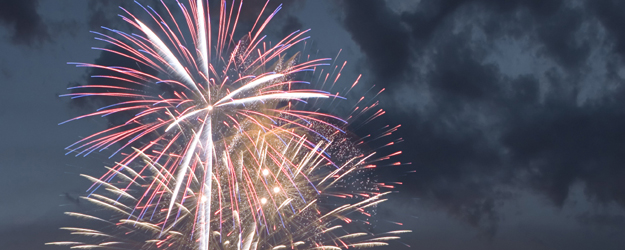 Following the annual Acreage report and ahead of a long weekend, Jerry Gulke shares his thoughts on grain price potential.
Instead of explosions, the grain market fizzled this week. On Monday, June 30, USDA released its annual Acreage report.
Here are the highlights:
Corn acres are estimated at 91.6 million acres, down 4% from last year, representing the lowest planted since 2010.
Soybean acres are estimated at 84.8 million acres of soybeans, up 11% from last year.
All cotton planted area for 2014 is estimated at 11.4 million acres, 9% above last year.
All wheat planted area for 2014 is estimated at 56.5 million acres, up less than 1% from 2013.
Following the report's release and throughout the week, soybean prices plunged. Corn, wheat and cotton prices also declined.
Normally, long holiday weekends spark some prices action. Not this year. "We may have to light our own real fireworks," says Jerry Gulke, president of The Gulke Group.
Hear Gulke's full audio analysis:
With this year looking like the perfect recipe for high yields, the downward pressure on prices is strong, Gulke says. "If there are going to be any fireworks going forward, it will have to be something telling us we discounted a big crop already," he says. "Can it get better from here? We'll see."
The next big newsmaker day will be July 11, when USDA releases its monthly Crop Production and World Agricultural Supply and Demand Estimates.
In the meantime, Gulke says, farmers should be watching price action. "We need to see at what levels prices can hold," he says.
Have a question for Jerry? Contact him at 815-721-4705 or jerry@gulkegroup.com.

For More Information  
See current market prices in AgWeb's Market Center.
Read previous AgWeb Weekly articles featuring Jerry Gulke:
Acreage Report Could Be a Shocker
06/28/2014
With so many fields drowned by recent rains, there is plenty of uncertainty over what the final acreage numbers will be. Jerry Gulke explains how farmers can protect themselves.
Wet Weather Keeps Prices Afloat
06/21/2014
After soaking rains hit the upper Midwest this past week, should we still expect a record corn crop? Jerry Gulke offers his insights.
Friday the 13th Deals a Lucky Corn Price Scenario
06/14/2014
Farmers should be optimistic about future corn prices, says Jerry Gulke, president of The Gulke Group. Learn why.
A Kick to the Corn Market: Trend Reversal Ahead?
06/07/2014
The corn market's wild ride continues. On Friday, corn prices jumped 10 cents. Market expert Jerry Gulke shares his insight. 
---