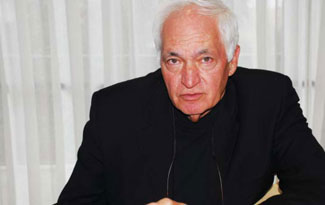 Lowell Catlett spends more time thinking about the future than most people. Catlett is dean of the College of Agricultural, Consumer and Environmental Sciences at New Mexico State University. An economist at heart (he holds a doctorate in economics from Iowa State University), he says future-gazing is a natural outcome of his job.

Through this process, Catlett comes up with some wild yet plausible ideas about the state of things to come. For example, he predicts that 3D printing will alter manufacturing more in the next 10 years than all the technological advances of the past century. And advancements in medical technology should soon port over into agriculture, allowing for intensive monitoring of livestock or even of individual plants with a never-before-seen intensity and accuracy. The underlying current in these observations is change, Catlett says. Consider the tale of two companies, for example. On the one hand is Eastman Kodak, which long held market share as the king of cameras and film. Then, change turned the industry on its ear.

"After we put cameras in cellphones, we take 10 times more photos now compared to 10 years ago," Catlett says. Evidence of the photography explosion can be seen with popular social media platforms such as Instagram and Pinterest.

Meanwhile, Eastman Kodak filed for bankruptcy in 2012. In contrast, Amazon is a company that began humbly by selling books online. Founder Jeff Bezos anticipated the value of electronic books, so he moved to that front immediately. Since that time, Amazon has attempted to fulfill its nickname as "the everything store" by selling an array of products including car parts, groceries and luggage. The Internet retailer sells more merchandise than its 12 biggest competitors combined.

Bezos "built the model and then started tearing it down immediately," Catlett says. "One of the best core values is to think positively about the future. Be appreciative of how you got to where you are now, but be prepared if you have to change." As for Catlett, he'll keep looking ahead to opportunities on the horizon.