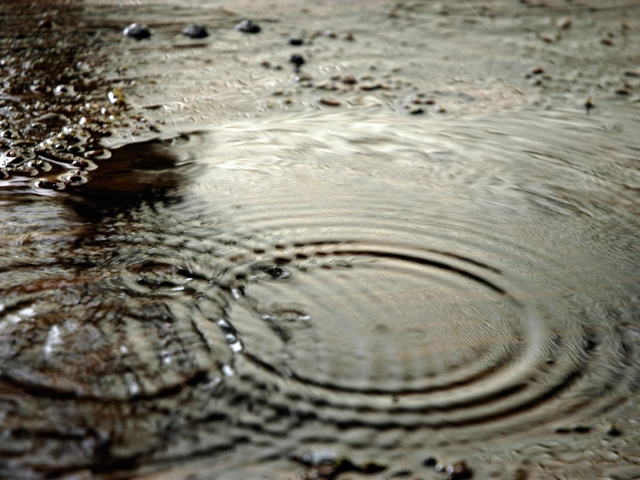 For the first time in three generations, Daniel Volpe's soybean fields in Argentina were so flooded that no crops will be harvested from them by the end of the season.
"Neither I nor my father or my grandfather remember having had a loss like this in our history as small producers," said Volpe, 31, who planted 100 hectares (247 acres) of the oilseed in the province of Entre Rios. "It was a perfect storm, because the 25 consecutive days of rain came when the harvest was just beginning," he said by telephone from the town of Parana.
It's a story being played out across the country, where flooding destroyed plants, hurt crop quality, delayed harvesting and impeded shipments. Rains also hampered output in Uruguay, and global inventories will probably be lower than the U.S. government predicted in April, a Bloomberg survey showed. The supply woes sent soybean prices into a bull market last month. Hedge funds are expecting more gains, with their bets on a rally at the highest since April 2014. That's a shift from just two months ago, when they were wagering on declines.
"For quite a while it seemed we had plenty of supplies," said Stefan Vogel, the head of agricultural commodities research at Rabobank International in London. "Now we have some supply limitations that were not expected a few weeks ago. South America, especially Argentina, won't be exporting as much soybeans into the world."
Lost Plantings
A record 1.6 million hectares of soybean plantings were lost because of the rains, the Buenos Aires Grain Exchange said May 6. The flooding in Argentina has a significant impact on global supplies because the nation is the world's third-biggest shipper, trailing the U.S. and Brazil, and it's also the No. 1 exporter of soybean meal, made from crushing the oilseed and used in livestock feed. 
Analysts surveyed by Bloomberg expect that the country's soybean crop will total 55.6 million metric tons. That would be 5.8 percent lower than what the U.S. Department of Agriculture estimated last month. The agency is scheduled to update its World Agricultural Supply and Demand Estimates, or WASDE, report at noon on Tuesday. 
Hedge funds increased their net-bullish holdings in soybeans by 4.6 percent to 167,554 futures and options contracts in the week ended May 3, according to U.S. Commodity Futures Trading Commission data released three days later. It was the fourth straight increase. Last week, the price reached $10.57 a bushel, the highest for a most-active futures contract since January 2015. Futures were down 0.2 percent to $10.335 as of 8:37 a.m. on the Chicago Board of Trade.
The Argentinian rains are starting to ease, and that can help to stem crop losses. Mostly dry, cool weather in the next 10 days will aid harvesting in areas unaffected by April flooding, Mike Tannura, the owner of T-storm Weather LLC in Chicago, said Friday in a telephone interview.
Global Stockpiles
In April, the USDA projected global stockpiles of 79.02 million for this year, a record high. Survey respondents expect the agency to cut its outlook for this season to 75.569 million, the average estimate showed. That would still leave inventories as the second-biggest ever.
"There's a tendency for markets to rush higher on the idea that inventories are going to collapse, but we have such a significant buffer," said Gillian Rutherford, who helps oversee about $12 billion as a commodities portfolio manager at Pacific Investment Management Co. in Newport Beach, California. "There's clearly been losses experienced in Argentina, but whether they are as dramatic as some people are saying, I think it is questionable."
Farmer Volpe is less optimistic about the country's harvest. He works as an adviser for neighboring farms in the Entre Rios province, and while most growers haven't faced as much damage as he has, he estimates declining crop quality will cut output by 30 percent to 80 percent for farms he works with in the region.
"It was a tremendous blow," Volpe said.