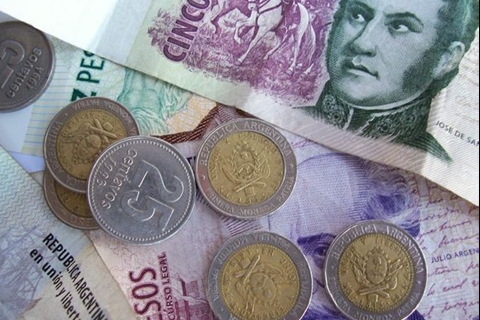 Argentina will offer subsidized loans to grow corn to bolster the crop during El Nino and counter an expected 20 percent reduction in output, a government official said.
State-controlled banks Nacion and Provincia will offer loans with interest rates subsidized by a maximum 600 basis points to avoid a cut of as much as 6 million metric tons in the 2015-16 corn crop, said Juan Maceira, deputy at Argentina's Agriculture Secretariat. Banco Nacion provides loans at an average 19 percent annual interest rate.
Argentine farmers are dropping corn for less expensive soybeans, which is less absorbent to rain. Some areas of the Argentine Pampas received triple the average amount of rainfall in August. Farmers are planning to cut the corn planting area, for a third consecutive season, by 12 percent to 5.4 million hectares (13.3 million acres) from a record 6.1 million in 2012-13, according to ministry figures.
"We need to prevent the drop in corn for environmental reasons," Maceira said in his office in Buenos Aires. "Farmers keep switching from corn to soybeans, and Argentina must avoid becoming a single-crop country if we want to avoid floods like the one we had this month."
In Buenos Aires province almost 30 towns have flooded, affecting about 20,000 residents.
The government's loan subsidy plan comes as three Argentine farm associations Monday started a five-day halt to crop and livestock sales. Farmers are asking the government to change policies such as a 15 percent export levy on beef and 20 to 35 percent, respectively, on corn and soybeans.
Soybean exports fund almost one-third of the second-largest South American economy's budget. Argentina, the world's third-largest soybean producer behind the U.S. and Brazil, had two consecutive record soybean crops. The 2014-15 crop year ended at 61.4 million tons of soybeans.
Even though soybeans are lucrative, the environmental consequences will cost the government in the long-term, according to Maceira.
"Soybeans only absorb 600 millimeters of water from the soil while corn gets 900." he said. "In an El Nino year, we must avoid more soybeans as they cause flooding."
Corn planting will start in September.