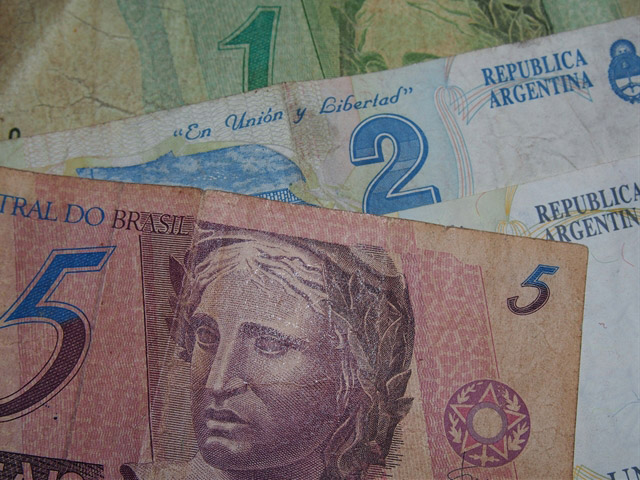 Weather woes have further delayed Argentina's soybean plantings, now estimated at 24% completed, according to the Buenos Aires Grain Exchange. The government grain agency estimates a 3% reduction in estimated total plantings of 19.6 million hectares, compared to last year, in its weekly report.
The agency did not comment on whether Argentine farmers may have less incentive to plant soybeans because of the government's decision to eliminate export tax on corn, in contrast only gradually eliminating the export tax on soybeans.
For another week, soybean plantings have been delayed by heavy rains and flooding in some regions of the country's Buenos Aires province, and by a lack of rain in other areas of the same province, according to news reports.
While the western region has been hit by flooding, the southern region has been too dry to plant soybeans. However, the wheat harvest in northern Argentina is going smoothly, according to reports.
Meanwhile, in Brazil, a lack of rainfall is worrying soybean farmers in the state of Mato Grosso, now that the crop is planted. After ample rains in October, low temperatures at the end of the month caused concern among farmers who watched as their plants reacted poorly to colder temperatures. And since the beginning of November, there hasn't been enough rain, Noticias Agricolas reported.
In another development, Brazil's Minister of Agriculture, Blairo Maggi, said that Brazil's farmers deserve compensation for the part they can play in conserving the Amazon rain forest, according to news reports.
"Those farmers have the task to reforest 12 million hectares and recover 15 million degraded pastures to improve livestock efficiency and prevent further deforestation," Maggi said in an interview published by Brazil's Rural Globe magazine.
Maggi estimates that the Paris climate accord could cost Brazil up to $40 billion. Brazil has 61% of its territory covered by rain forests, along with 14% of the world's fresh water, Maggi said.