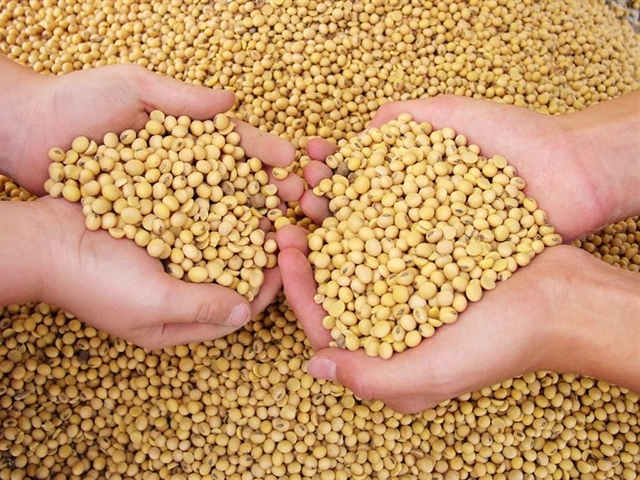 Two leading farmers associations closed their accounts at Banco de la Nacion Argentina SA, the country's largest bank, to protest its refusal to extend financing to farmers holding on to their soybeans.
The Argentine Rural Confederation, the country's largest rural NGO representing 109,000 farmers, decided at a members assembly to close its account, Ruben Ferrero, group president, said in an interview. Sociedad Rural will follow, saying the bank's only aim is to "harm the farmer by obliging him to sell up to the last bean," according to an e-mail statement.
Banco Nacion hasn't commented on the decision not to finance farmers holding soybeans, though Cabinet Chief Jorge Capitanich called the policy "absolutely rational" at three news conferences this year. Capitanich has accused farmers, who last year sold $24.1 billion of grains and oilseed to boost central bank reserves, of undercutting state financing by hoarding the harvest. In October he estimated that the value of soybeans being held by farmers was as high as $3 billion.
"It is a shame that a state bank is attacking the people who contributed to bringing in 25 percent of the country's exports last year only in soybeans," Ferrero said at the confederation's main office in Buenos Aires. "Our lawyers are analyzing the issue as this policy goes against the bank's statutes."
Ferrero's confederation opened its account at Banco de la Nacion Argentina 35 years ago. Banco de la Nacion's press office didn't reply to an e-mail seeking comment.
Argentina, the world's largest soybean oil and derivatives exporter, harvested a record soybean crop of 53.4 million metric tons last year, according to data compiled by the Agriculture Ministry.