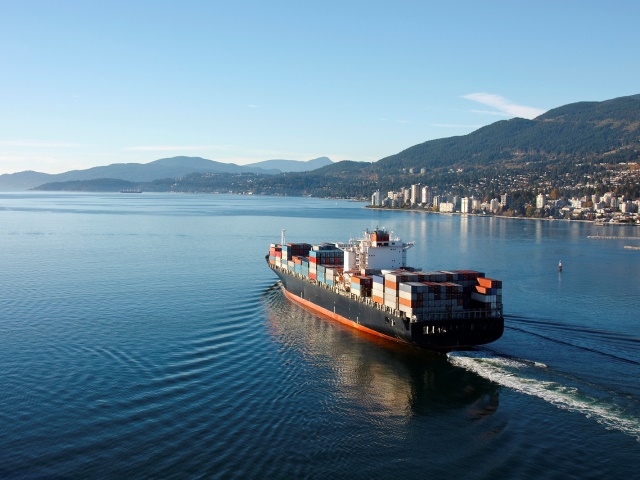 Argentina's wheat is heading to North Carolina on the Nord Capella vessel in the country's first shipment to the U.S., a net exporter of the grain, since local export taxes were scrapped. It will probably be used for animal feed, analysts said.
A second U.S.-bound vessel, Sitc Huangshan, is scheduled to depart Argentina on Jan. 26 with 26,475 tons of wheat, Guillermo Wade, an official at Rosario port exporters chamber, said in a telephone interview. The second shipment for North Carolina would be more than double the amount of wheat Argentina exported to the U.S. from June to November, according to U.S. Department of Agriculture data.
Argentine farmers had held back about $10 billion of corn, wheat and soybeans to protest export taxes by the former government. Exports have been unleashed since newly elected President Mauricio Macri eliminated most crop taxes and lifted four years of currency controls, leading to the biggest one-day peso devaluation in the last 14 years on Dec. 17.
"This year has begun as the busiest for wheat shipments after the new rules," Wade said. "Farmers are indeed shipping their old crops and aren't going to stop as the new wheat harvest is also arriving."
Fifteen vessels will load 451,500 metric tons of wheat over a two-week period starting Tuesday at port terminals in Rosario, 300 kilometers (186 miles) north of Buenos Aires, Wade said. Rosario is the source of 80 percent of Argentina's grain and oilseed exports.
Brazil Purchases
In addition to this month's U.S. shipments, Brazil will be the largest buyer of Argentine wheat. Nidera SA, Bunge Ltd. and Amaggi International Ltd. are expected to transport a combined 126,000 tons of wheat to Brazil, according to Wade.
Until mid-December 2015, Argentina had shipped $17.6 billion of grains and oilseeds abroad, the lowest for the period since 2009, according to exporters' group data. In the first 15 days of this year, Argentine farmers sold $1.6 billion for export, a record for the period.
The two wheat shipments to the U.S. show that livestock producers in the southeast were able to purchase feed-wheat supplies from Argentina more cheaply than domestic corn, Collin Hulse, a risk management consultant at INTL FCStone Financial in Kansas City, said in a telephone interview.
Half of Argentina's wheat lacks protein the minimum protein quality required by exporters, Jesus Silveyra, deputy of Argentina's agriculture ministry's grains markets, said Jan. 4. "Farmers didn't invest in fertilizing wheat crop because of previous government rules that cut profitability," he said then.
Strong Dollar
The imports were probably driven by the strength of the U.S. dollar and the inexpensive cost of shipping, as compared with buying grain supplies by rail from the Midwest, said Ted Seifried, chief market strategist at Zaner Group LLC in Chicago.
The U.S. is projected to import 3.27 million metric tons of wheat in the current marketing year, down from 4.07 million in 2014-15, according to the USDA.
"Two cargoes is probably plenty of feed wheat to supply that small area of the U.S. for a long time," Terry Reilly, senior commodity analyst at Futures International in Chicago, said in a telephone interview. "If it does happen again, I'd be a little bit surprised. It reminds us that Argentina's back on the move of exporting grains and oilseeds, so it's a little bit bearish in that respect."