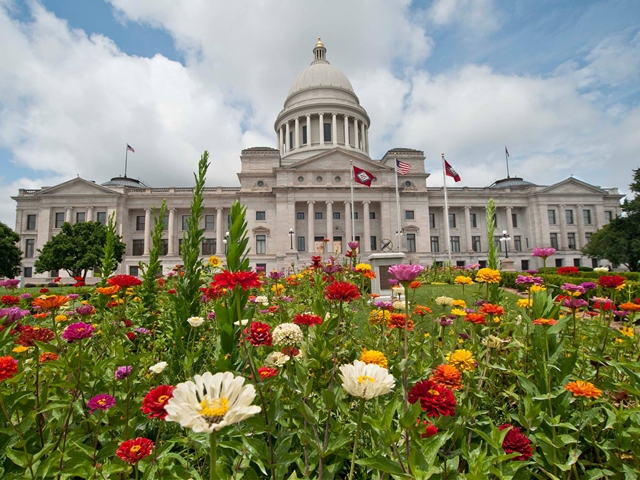 Arkansas growers and business groups are looking to cash in on potential trading opportunities with Cuba after President Barack Obama announced this week that he's renewing diplomatic ties with the island that's 90 miles off the coast of Florida.
For decades, Arkansas has pushed for the improvement of the U.S. relationship with Cuba, with the state Legislature repeatedly passing resolutions for Congress to lift a 1960 trade embargo on the island.
Obama announced Wednesday that he's easing America's policy on Cuba, a move that could have big implications for rice and poultry exports, the Arkansas Democrat-Gazette  reported. A 2005 federal policy requires Cuban buyers to pay cash and go through third-party banks for those goods.
The state exported nearly $34 million in goods to Cuba in 2004. By 2011, exports to Cuba dropped to about $82,000. Agricultural companies in Arkansas say they're ready for the chance to export more food to Cuba.
"There is a supply of rice here (from the 2014 crop), and we would be certainly very interested in offering prices for delivery to Cuba," said Bill Reed, a spokesman for Riceland Foods, the nation's largest miller and marketer of rice. "It would be a matter of just milling the rice and getting it shipped."
A spokesman for Tyson Foods said in an email that a federal policy shift will be positive for the nation's agriculture and businesses, but declined to give details of the company's current exports to Cuba.
"We've been doing business with Cuba under the existing rules, and we welcome any reforms that will help simplify these transactions in the future," spokesman Worth Sparkman said.
Arkansas Agriculture Secretary Butch Calhoun said normalizing trade with Cuba "is going to be a real boon for Arkansas."
"I think it's hard to put a figure on how important it is for Arkansas agriculture, especially the rice industry," Calhoun said.
But Arkansas' all-Republican congressional delegation has been divided over Obama's actions.
U.S. Sen. John Boozman has long supported lifting the embargo, while Reps. Tom Cotton and Steve Womack issued statements criticizing the change in U.S. policy. U.S. Rep. Rick Crawford said that while he welcomes the "restoration of trade" between the nation and Cuba, "Congress must proceed with caution and deliberation in response to the president's decision."