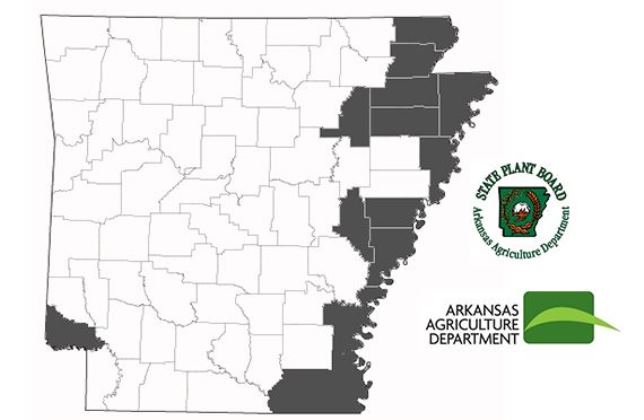 On June 20, the Arkansas Agriculture Department's State Plant board will decide if the state will adopt an emergency rule restricting the use of dicamba, as complaints of alleged misuse continue to pile up.
A total of 97 complaints across 14 Arkansas counties have been logged to-date. Most incidences have been reported in the eastern fourth of the state.
Arkansas producers can call (501) 225-1598 to submit a pesticide complaint. The group's website houses other educational material, such as a dicamba FAQ, an overview of current Arkansas dicamba regulations and other training material.
In 2016, more than 200 misuse complaints were filed across parts of Arkansas, Mississippi, Missouri and Tennessee.