While not a state normally considered a "corn" state, this year corn acres are expected to be higher in Arkansas, while soybean acres are expected to be about the same to slightly higher. The driver behind that change: basic economics.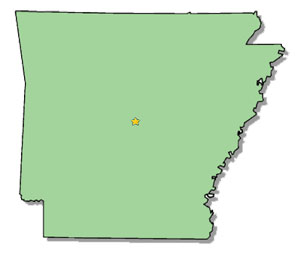 Jason Kelly, University of Arkansas extension corn specialist, says he anticipates corn to be up 10% to 20% over 2012 mainly due to economics. He expects those acres will likely come at the expense of cotton and rice. Meanwhile, soybean acreage will probably stay close to last year's number or increase slightly, says University of Arkansas extension soybean specialist Jeremy Ross.
While economics and strong corn prices are creating the push for corn acreage, farmers in that state do have some concerns. One is that crop prices are going to drop amid rising input costs. In addition to fluctuating commodity prices, soybean producers are concerned about glyphosate-resistant weeds, availability of irrigation water and fungicide-resistant diseases. The glyphosate-resistance concern may also boost grain sorghum planting in 2013. But even with those concerns, producers seemed to be locked in on boosting corn acres, especially if the weather cooperates.
In southern parts of Arkansas, corn planting appears to be already behind. "Last year we started about March 4," says Kelly. But last year everyone got an early start on planting. "Soils are cool and we are starting now on a more wide scale in southern Arkansas, which would be a 'normal' date for this area. Northern areas are not planting yet because it's too early."
A farmer in northeastern Arkansas reported in AgWeb's Crop Comments that the forecast calls for a cold rain in the area, with cooler temps and more rain. "This is leading me to think they'll be very little rice and corn planted 'til the last week of March. We will see."
Kelly says that right now there have been a few days with temps near 80, but soils are cold and just drying out but more rain is expected this week. "We need more warm/dry weather before we make significant progress on planting."
While corn planting is waiting on a break in the rain, soybean planting is expected to be not far behind. "The cool, wet weather we are experiencing in mid-March may delay field work in preparation for planting, but should not affect soybean planting as long as we get some dry weather in the next few week," says Ross.
Meanwhile in the southeastern part of the state, a farmer in Arkansas County reported earlier this week that with plenty of moisture, corn planters are running at full steam ahead before the rain this weekend. "The ground temps are right where they need to be. Everyone is planting about 15% more corn acres this year in our area."
 
Read the acreage predictions and considerations for additional states:
---