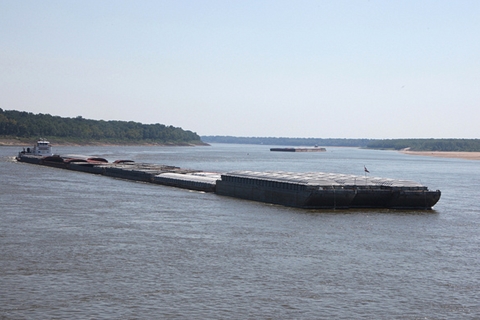 A trade group for barge shipping says Mississippi River bank reinforcement could be a catastrophe for grain exports.
The Army Corps of Engineers is closing a three-mile stretch between Memphis, Tennessee and Greenville, Mississippi, during the day to reinforce a washed-out area.
Waterways Council president Mike Toohey says the first day delayed 32 towboats with barges, costing the industry more than $450,000.
He says the work could be done anytime rather than during the most critical part of a record harvest season.
Corps spokesman Bob Anderson says the work can only be done while the river's low, and it's needed to ensure that floods won't threaten the levees.
The Coast Guard says that at 4:30 p.m. Saturday, 22 tows were waiting to go up or down the river.