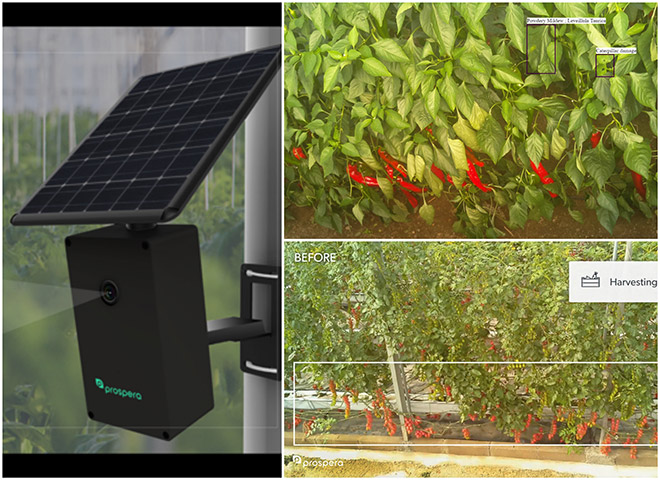 In the 1980s and 1990s, the term "artificial intelligence" became synonymous with The Terminator movies. And it was a bleak look at technology, too – capped off by a future where humankind struggled to survive after Skynet went rogue.
Today's tech startups are a little more optimistic. They argue that AI technology will make life easier and more efficient in any number of industries – including agriculture. And "the future" may arrive sooner than you might think. Here are two recent examples of companies already making AI inroads in farming.
The first, Prospera, recently announced it had raised another $7 million in funding for its work surrounding in-field cameras and weather sensors. CEO Daniel Koppel says the agriculture industry is a great candidate for applying what he calls "pragmatic AI."
"Recent breakthroughs … have made it possible for us to develop field-analytics solutions that predict and improve performance in a new and revolutionary way," he says.
Using computer science and machine learning, the Israeli company says it can detect pests and diseases, optimize water and nutrients, predict and monitor yields, and analyze plant development.
Meanwhile, in tech-dense Silicon Valley, another ag startup is focused on AI and robotics to deliver an automated harvest to apple orchards. The company, Abundant Robotics, has built a prototype that is able to detect and pluck apples, according to CEO Dan Steere.
"Our goal is to deliver robotic systems to ease the hardest jobs in agriculture," he says. "The first automated apple-harvesting system that doesn't bruise or damage the produce will be a huge breakthrough in an industry that has been dependent on the challenges of seasonal labor."
Will robots displace farming jobs? Futurist Jack Uldrich says AI and other potentially disruptive ag technologies could create a bit of a paradox on the farm.
"There will be some job displacement, but it is also bringing more young people back to the farm," he says.
Uldrich says the most famous AI – IBM's Watson – has even devoted some of its computing power towards predictive analytics in agriculture. Someday it could deliver a blueprint for optimized planting, harvest and distribution of the food our world's farmers grow.
"AI can and will help us in the future," Uldrich says. "Our devices will reach a point where they tell us what we need to know before we even ask the question."
A little unsettling? Perhaps. But for those hesitant to embrace the future – in a lot of ways, the future is already here.