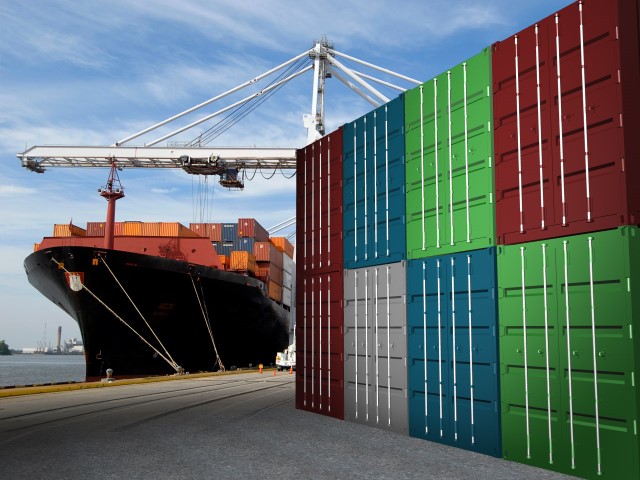 (Bloomberg) -- As negotiators race to wrap up a 16-nation Asia trade pact they face a new and unexpected threat -- momentum in a rival trade deal that nine months ago appeared doomed.
When President Donald Trump abandoned the U.S.-led Trans-Pacific Partnership shortly after taking office, nations turned their focus to the Regional Comprehensive Economic Partnership. Now, remaining TPP members are making a concerted effort to resurrect that deal, while progress stalls on the RCEP.
The goal of an agreement by end-year on the RCEP, which includes China, India and Japan, but not the U.S., won't be met, according to its chief negotiator. Still, for Iman Pambagyo the bigger concern is some RCEP members may exit the deal to prioritize the TPP, a pact that doesn't include China and was seen as a hedge against its growing clout in Asia.
"Perhaps down the road, toward the end of the year, someone will say, 'That's enough for me. We're not joining at this point. We will join on some other date,'" Pambagyo said in an interview Tuesday in Jakarta. It's possible the pact could lose two to three members, he said, without naming those countries at risk of leaving.
"As the chair of the trade negotiation committee, I will work on the basis of my mandate: to keep everyone on board and find a possible solution that is agreeable to all," he said. "Otherwise, it will be difficult for us to conclude this negotiation."
TPP Proposal
The move by Trump to rip up the TPP, his predecessor's landmark trade policy, signaled a more protectionist administration and pivoted attention to the RCEP. But some of the remaining 11 TPP nations -- mostly Australia, Japan and New Zealand -- are now pushing hard to keep it going.
Trade ministers from TPP group are due to present their proposal for the future of the deal to leaders at the Asia-Pacific Economic Cooperation summit in Da Nang, Vietnam.
"We're all committed to working towards trying to have something for Da Nang in November," Australian Trade Minister Steve Ciobo said in an interview Wednesday in Jakarta. "That's the objective."
China's perception is that the RCEP talks are hitting difficulties with Japan in ways that indicate it is less keen to push the deal through, according to an official with direct knowledge of the talks who asked not to be identified speaking about private conversations. 
High Standards
In negotiations over customs duties and so-called "invisible trade" -- the transfer of non-tangible goods such as services -- Japan made offers that Chinese delegates felt were the worst among RCEP members, the official said. The general Chinese mood after the last round of talks was one of disappointment, the person added. 
RCEP nations are at different stages of development so the deal needs to incorporate the needs of a variety of players rather than just aiming for a "high standards" pact, China Commerce Ministry spokesman Gao Feng said last week.
Japanese Prime Minister Shinzo Abe said in a speech Wednesday in New York that countries need to press on with the TPP. He did not mention the RCEP.
"We are accelerating negotiations aimed at the early entry into force of the TPP," Abe said. "We will use every means available to work to extend the free, fair rules-based markets across the world."
TPP nations are meeting in Tokyo this week. Japan's chief negotiator, Kazuyoshi Umemoto, told delegates it was important to "implement TPP as early as possible."
Singapore remains committed to the RCEP and steady progress has been made in talks, the trade ministry said in an emailed statement. The country was working with other members to conclude a credible and commercially meaningful agreement as soon as possible, it said.
India Tensions
The TPP stoked controversy by going beyond traditional trade deals in seeking to protect labor rights, environmental standards and intellectual property. The RCEP, which includes Southeast Asian nations, is focused mostly on lowering tariffs.
The inclusion of China and India is also slowing progress on the RCEP. Deborah Elms, executive director of the Singapore-based Asian Trade Centre, said discussions were stuck on the size of tariff cuts, the issue "where India stands out the most" amid worries about opening its market to China. 
"It is emblematic of the larger problem of opening up markets across 16 countries that do not have existing commitments between one another and have only lukewarm interest in doing so with some of the areas currently under negotiation," Elms said by email.
India wants greater liberalization of services, a sector that contributes more than 50 percent of its gross domestic product and affects the movement of labor across borders. The country is concerned about agreeing to a deal that could see further expansion of its $49 billion trade deficit with China.
"If India offers everything under the RCEP agreement, then the worry is that it would get worse, their trade balance with China. So India tends to be cautious against China," Pambagyo said. "On the other hand, India is very much aggressive on services."
With RCEP bogged down, ministers issued a statement after recent talks in Manila saying success would require "arriving at a landing zone that is mutually agreeable to and doable by all." They pointed to progress on market access but pared back expectations of a deal soon.
"At this time, the 16 countries need to be realistic on what can be done and what cannot be done," Pambagyo said. "We have to take this agreement as a living document and that there should be an avenue in the future for us to improve commitments or deals in this agreement."
©2017 Bloomberg L.P.