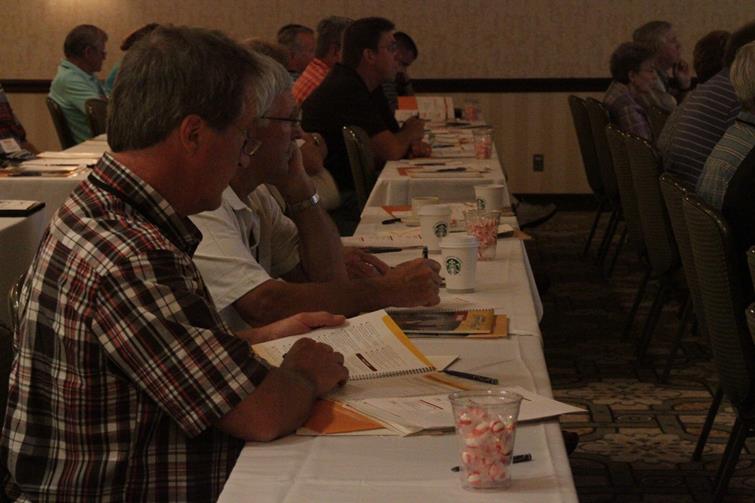 Building on the success and popularity of Farm Journal Legacy Project workshops, Farm Journal offers families an opportunity to take their succession planning a step further.
This Legacy Project Conference will span two days and will dive deep into the logistics of creating a sound succession plan. You'll hear from several experts who will provide information, insight and answer questions about how to take inventory of your current situation, specific legal and tax tools, how to resolve conflict and pass on your family's legacy.
Here are the event details:
Farm Journal Legacy Project Conference
Dec. 2-3, 2014
InterContinental Kansas City At The Plaza
404 Ward Parkway
Kansas City, MO 64112
Attendees will be able to network with the speakers and other families who are facing succession planning challenges. 
Agenda Highlights Include:
Constructing a Succession Plan by Dick Wittman, Wittman Consulting and Idaho farmer
Maintain Family Unity Across Generations by J

ohnne Syverson, Transition Point Business Advisors

Who Gets What?! by 

Polly Dobbs, Starr Austen & Miller 

Solving and Preventing Conflict in Family Business by 

Carolyn Rodenberg, Alternatives to Conflict

Estate Tax Provisions: Key Strategies by 

Paul Neiffer, CliftonAllenLarson

The early-bird registration price is $259. Attendees from the same operation receive $20 off for any additional attendee. Early-bird rates expires Nov. 7, 2014. The registration price after Nov. 7 is $319.
Legacy 101 Workshops
The Farm Journal Legacy Project Workshops help families begin the process of transitioning their family farm to the next generation.
Dec. 8 in Greenville, Miss.
Register now!

Dec. 10 in Norman, Okla.
Register now!
 
Dec. 12 in Garden City, Kan.
Register now!