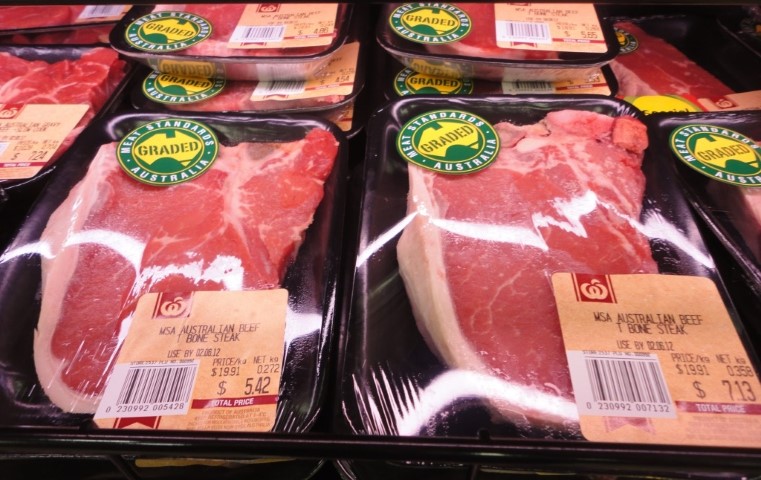 Beef and veal shipments from Australia, the third-biggest exporter, are set to decline as better seasonal conditions reduce cattle slaughter, the government said.
Exports may drop to 1.16 million metric tons in the year starting July 1 from 1.2 million tons a year earlier, the Australian Bureau of Agricultural & Resource Economics & Sciences said in a report. Shipments to the U.S. may slump about 10 percent, the Canberra-based bureau said. Cattle slaughter may fall 6.1 percent to 8.9 million head, it said.
The Australian herd will probably fall to a two-decade low by June after drought in key producing regions boosted slaughter rates, according to industry group Meat & Livestock Australia. Much of Queensland, the biggest beef producer, had rain in December and January and a decent finish to the wet season will spur restocking interest and the rebuilding of drought-depleted herds, according to National Australia Bank Ltd.
"Farmers will have to decide whether they want to rebuild their herds or slaughter to take advantage of high export demand and prices," Jammie Penm, chief commodity analyst at Abares, said in an interview. "Prices will be very good on strong export demand but also on restocking demand."
Australian exports to the U.S. may slump to 380,000 tons from 420,000 tons, according to Abares. U.S. beef output will drop to a 22-year low this year, the U.S. government predicts. Australian shipments to China will be little changed, while exports to Japan are set to increase, according to Abares.