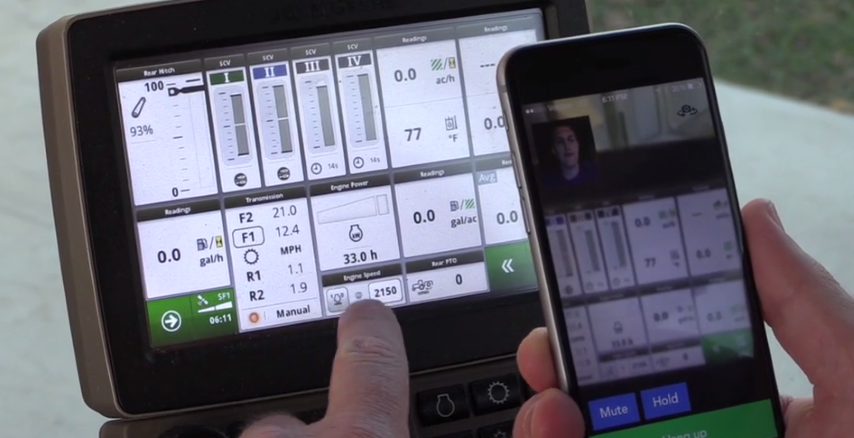 A broken smartphone is jokingly referred to as a brick. But busted technology is no laughing matter – especially on the farm, and especially as farming gets more technologically complicated.
Few farmers want to personally assume the role of IT manager, and that's where a good advisor comes in handy. But when those service calls end up taking an hour or more, downtime can get frustrating fast. According to Casey Niemann, there's an app for that.
Niemann is president of AgriSync – a company that has developed an app of the same name that has finished beta testing and is ready for on-farm use in 2016.
"We put a lot of technology in agriculture, but we don't always have a good plan of attack when it breaks," he says. "We're trying to address how farmers can get more timely help. "
The app is free for farmers to download on Apple and Android devices. (Advisors pay a monthly fee to join but get a free trial period to see how it works.) When something goes wrong, farmers open a ticket with photos and notes about the problem. They can then video chat with their advisors and potentially solve the issue without needing to schedule a service call.
"Most tech breakdowns don't need a wrench – they need an expert set of eyes," Niemann says. "This app can reduce downtime by getting live video support instead of waiting for someone to drive to the farm to troubleshoot your issues."
Niemann hopes his app will cut down service calls, limit downtime of equipment and technology, and prevent situations where farmers get intimidated or scared away from precision ag technology. The app also has an advisor-to-advisor function that he says could encourage long-distance mentorships.
Niemann says that during beta-testing, farmers tended to ask questions about a variety of things. The most common questions were about:
Monitors
Planters
General agronomy
"We're learning a lot about what's breaking in agriculture, and we want to be the go-to application for when people need help," he says.
Looking for more useful agriculture apps? Head to www.AgWebAppFinder.com to read reviews for nearly 100 farm- and ag-related mobile apps.