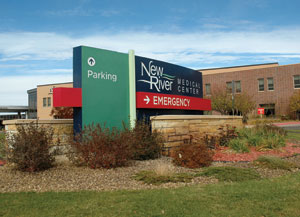 Tax experts initially thought farmers with fewer than 50 employees largely would be unaffected by Obamacare, says The Farm CPA Paul Neiffer. But now that the law is in effect, reality has proven to be more nuanced.
"If they provide health insurance to more than one employee, they have to be very, very careful," Neiffer explained during the 2014 Top Producer Seminar. "Because if they do it incorrectly, i.e. let's say they give health insurance their spouse who's employed but they don't cover any other employees, or there's some type of discrimination, the penalty for that is very, very large."
In fact, the penalty is $100 per day per employee, meaning that if three or more employees are out of compliance for an entire year, the penalty would exceed $100,000.
"What I'm recommending for a lot of our clients to consider is they can still maybe fund the health insurance, but they'll run it through as payroll so it's not tax-free to the employee," Neiffer says. "What we're finding out for a lot of the farmers, their employees' wages are pretty low, so they're able to go out on the exchange and get subsidized health care."
Click the play button below to hear Neiffer's complete Obamacare overview from the 2014 Top Producer Seminar:
....................................

Thank you to the 2014 Top Producer Seminar sponsors:
Premier Sponsors: Agrigold, Apache Sprayers, BASF, Bayer CropScience, Cargill, Case IH, Challenger, Dow AgroSciences, DuPont Pioneer, ESN, Firestone, Koch Agronomic Services, RCIS, SFP, Syngenta, Top Third Ag Marketing


Co-Sponsors: Advance Trading, CliftonLarsonAllen, The Gulke Group, Kennedy and Coe, Michelin, Novozymes, OPI Integris, Soybean Premiums, Wyffels Hybrids

---