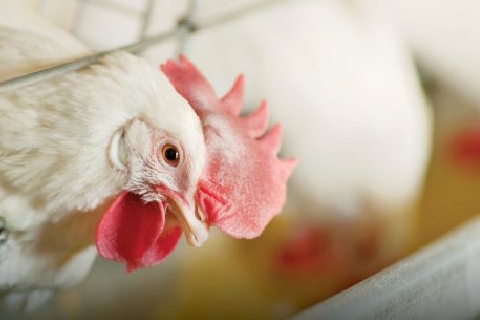 Trying to reshape the long-held eating habits of Americans, Tyson Foods Inc. wants to make chicken a mainstream choice for breakfast, just like bacon.
Tyson, the biggest U.S. chicken supplier, last year spent $8.4 billion to buy Hillshire Brands Co. and its Jimmy Dean sausage brand. Now, Springdale, Arkansas-based Tyson is pushing breakfast staples that include chicken sausage links with bits of apple and maple-flavored chicken patties.
While chicken is the most popular meat in the U.S., it's hardly been a morning staple. Over an average two-week period, only 4 percent of Americans had chicken for breakfast, compared with 82 percent who ate it for dinner at least once and 55 percent for lunch, according to researchers at NPD Group Inc. Bacon was a breakfast choice for about a third of consumers.
Tyson's strategy "will not be an easy sell," said Tim Ramey, an analyst for Pivotal Research Group LLC in New York. "It's a logical thing for them to pursue, but it's not going to be a slam dunk."
The morning meal was one of the drivers for Tyson's August purchase of Chicago-based Hillshire. Tyson now sells its chicken breakfast products through Jimmy Dean, the top seller of U.S. refrigerated sausage, and the higher-priced brand Aidells, which were both part of the acquisition.
Tyson's goal is to build up the company's prepared-food offerings unit, which accounted for about 10 percent of its revenue in the fiscal year that ended in September. Chicken meat made up 29 percent of sales. The company also sells pork sausage.
Seeking Options
Sales of breakfast chicken products are doing "exceptionally well," said Sally Grimes, who heads up innovation and research and development at Tyson. The company wouldn't provide specific figures.
"Consumers are looking for more options" to start the day, Grimes said. In particular, she said, they want leaner protein in products such as breakfast sausages.
Tyson is introducing two Aidells chicken sausage flavors this month and is considering new opportunities for chicken breakfast sausages for the food service and restaurant market, the company has said.
Tyson rose 0.5 percent to $40.29 at 9:40 a.m. in New York. The shares have increased 15 percent in the past 12 months.
Eating fowl in the morning isn't a totally foreign concept in the U.S. Chicken is a traditional part of breakfast in the South, with waffles or in biscuit sandwiches. And turkey bacon has become a more common menu item across the country.
Johnsonville, ConAgra
"We are always looking for new versions of things," said Harry Balzer, a vice president for NPD Group. Consumers will change their eating habits if a new product tastes good and can save time or money.
Tyson is one of the few food companies with chicken breakfast products.
Johnsonville Sausage LLC, the largest U.S. refrigerated breakfast sausage and ham supplier after Tyson, doesn't offer chicken items for breakfast. Neither does Bob Evans Farms Inc., the third-largest, or Hormel Foods Corp.
ConAgra Foods Inc. offers turkey sausage and a chicken biscuit breakfast sandwich, and is considering developing other chicken dishes for breakfast, though not sausage, Jennifer Baker, a brand manager for the Omaha, Nebraska-based company, said by telephone.
Tyson, meanwhile, sees openings for more chicken in the morning ahead.
"We're not going to launch anything that doesn't have a competitive advantage or that doesn't deliver against an unmet consumer need," said Grimes. "Chicken is actually an amazing chassis to hold flavor."