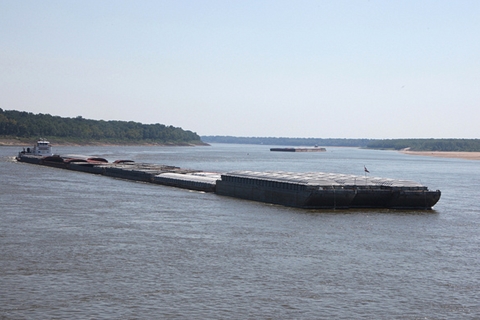 Jim Bower of Bower Trading spends a fair amount of time in the northern Corn Belt. As someone with a home and office in Billings, Mont., he is keenly aware of the transportation issues that have hurt agriculture for months.

The "terrible, horrible basis levels that we're seeing across the whole area is essentially causing a lot of these people to be forced into a corner next year because they simply can't make any money with the basis level as low as it is right now," Bower tells AgDay's Agribusiness Update segment. "I mean, cash corn in some of those areas is $1.55 to $2.50 range. You can't make it work. So that's bad enough."



There is a risk of that price activity spilling into larger portions of the Corn Belt on the combined challenges posed by barge traffic and delayed rail-car deliveries.

"Right now, basically, the barge lines, in a certain sense they're satisfied not to have to come too far north because they can load out a big bean crop already right now, say from Memphis south. What does that mean? That means they're not really pushed too hard to move those barges and pushers further to the north toward the Illinois River, the Ohio River and up toward Minneapolis. What does that mean? That means the basis level here, which had been holding pretty good, could really fall off if they dump a lot of this grain into the system and no place to go with it. In other words, by having the barge lines not move farther north, it can cause a lot of basis problems and cash problems here in states where we didn't think it was going to be a problem during harvest."

Ultimately, infrastructure must be addressed, Bower argues.

"This country's got a mission here, or we'd better have a mission, to get our lock-and-dam situation straightened out and to get this rail car thing under some degree of compromise," he says. "We've got to have rail to move these products agriculturally out of the northern tier of states."
Click the play button below to hear Bower's complete comments on AgDay: