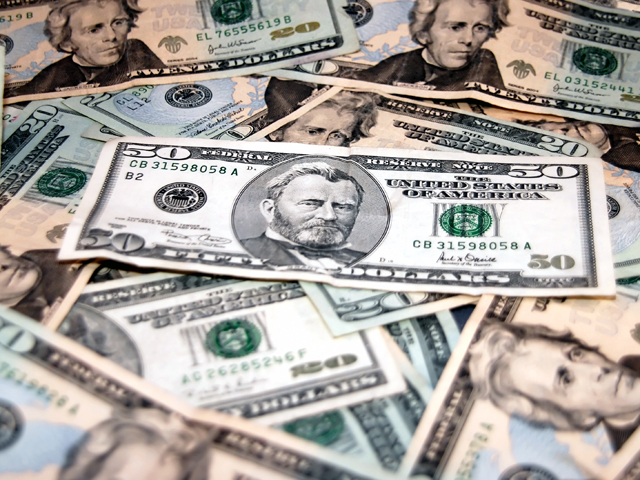 With corn and soybean prices both hitting limit down on Wednesday, cash rents for farmland will have to come down, right?
Gary Schnitkey, the University of Illinois agricultural economist, thinks so.
In his recent articles about the current economics of low crop prices, he has said that farmers need to trim their costs of production by $100 per acre for corn and soybeans to maintain profitability. Where should those cuts come from? Machinery depreciation, fertilizer, seed—and cash rents.
"There is a need for farmers to cut costs, and this will lead to downward pressures being placed on cash rents," Schnitkey said. "Cuts of $50 per acre likely are required from average cash rent levels, given decreases in non-land costs. More could be necessary if input costs do not decrease."
Farmers, who saw December corn and November soybean futures close at $3.68 and $9.10, respectively, on Wednesday, agree with Schnitkey that rents should be softening.
But their landlords are a different story, whether those landowners are big or small.
"Our perspective is that under virtually any economic scenario, we will either have flat or increasing rents in those discussions … Ignore the underlying commodity prices. Is the underlying demand for the good still intact? If it is, you are going to drive increasing land values and increases in rent over time, with flat rents being your worst-case scenario, not your midpoint," said Paul Pittman, CEO of Farmland Partners, which controls more than 122 farms and 72,000 acres across the country.
Its average annual rent? $361 per acre.
But cash rents with smaller landowners seem to be pretty sticky so far.
"Who is renting land for $236 (per acre), let alone $50?" an Iowa farmer commented on Aug. 12. "Every landowner here wants $300-plus or the neighbor will take it for that. The farmer next door is probably our biggest problem."
Bret Oelke, a consultant in Minnesota, agreed. "We are not going to see the relaxation in cash rents that we'd hoped," he told farmers at Farm Journal's Corn College in Michigan.
Who will prove right may depend on where you farm. 
According to the  Federal Reserve Bank of St. Louis, cash rents are finally easing in its district.
"There was a notable decline in cash rents for quality farmland, the largest recorded since the survey began in the second quarter of 2012. Quality farmland rents fell 6.4 percent during the second quarter of 2015, compared with a year earlier. Cash rents for ranch or pastureland also declined 5.2 percent, compared with a year earlier," said the bank, which serves all or part of Arkansas, Illinois, Indian, Kentucky, Mississippi, Missouri and Tennessee.
The likely reason? "The decline in cash rents could stem from the recent softening in farmland values and commodity prices," suggested the bank. 
Schnitkey, of course, would agree.
What's happening with cash rents in your area? Are they holding steady or softening? Let us know in the comments.