With roughly 40% of the U.S. corn crop headed to ethanol plants and livestock producers crying foul because corn prices are double what they were a year ago, the battle over ethanol subsidies is far from over. Senate majority leader Sen. Harry Reid, D-Nev., has promised another vote on whether to end the subsidies within the next two weeks.
The
U.S. Senate's rejection yesterday
of a bipartisan amendment introduced by Sen. Dianne Feinstein, D-Calif., and Sen. Tom Coburn, R-Okla., to eliminate the 45-cent-per-gallon blenders' credit as well as the 54-cent-per-gallon ethanol import tariff was only the first volley in what could be the dismantling of nearly $6 billion in ethanol subsidies that many—even some ethanol trade groups—agree have become unnecessary long term to support the industry.
A Split Vote
Despite touting their commitment to reducing the budget deficit, 59 senators voted against eliminating the subsidies, which livestock producers argue put upward pressure on corn prices, thus harming their business. Forty senators voted to eliminate the subsidies. Passage would have required 60 votes.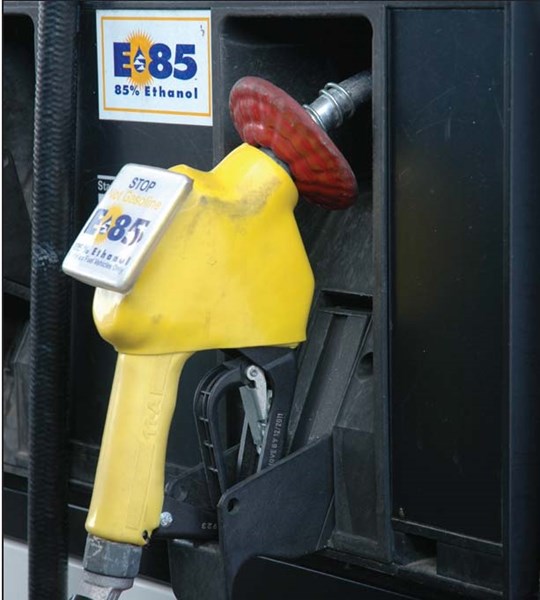 In a surprise twist, Feinstein who represents the nation's No. 1 dairy state voted against the amendment she co-authored in protest to Coburn's insistence on forcing the vote without Reid's approval. Despite pleading from Feinstein, Coburn refused to delay the vote in an attempt to block an effort by farm-state Sens. John Thune, R-S.D., and Amy Klobuchar, D-Minn., to channel the subsidies into building ethanol pipelines and flex fuel tanks, which would allow consumers to choose the blend of gasoline they want to pump into their gas tanks.
"We're going to see a phasing out of the support for biofuels in terms of federal policy," says Klobuchar. "But the time to do it is not in the middle of the year, after seven years of federal support, with five days notice." Both Klobuchar and Thune voted against the amendment.
Taxpayers have spent $22.6 billion on ethanol subsidies since 2005, according to Feinstein, and are expected to spend $31 billion in the next three years. By letting the subsidies continue, Feinstein argues that Congress has helped inflate food prices by providing incentives for growers to raise corn for fuel instead of food.
Some farm-state senators, however, remain fully committed to the subsidies. Sen. Charles Grassley, R-Iowa, argues that because ethanol now accounts for 10% of the nation's fuel supply, it makes no sense for Congress to end the tax breaks.
"We'll get less domestically produced ethanol and be more dependent upon those oil sheiks. But it will also cost U.S. jobs. It will increase our dependence on foreign oil. It will increase prices for American consumers," Grassley says.
The battle to eliminate the current ethanol subsidies is far from over. The effort has strong support from many Democrats—as long as the savings are diverted to other channels designed to support and grow the industry. President Barack Obama and Secretary of Agriculture Tom Vilsack have come out in support of diverting subsidies away from gasoline blenders and into the ethanol infrastructure, which includes flex fuel pumps and pipelines.
Republican residential hopefuls are mixed on the issue. Tim Pawlenty, former governor of Minnesota, and Rick Santorum, former senator from Pennsylvania, have come out against ethanol subsidies, while Mitt Romney, former governor of Massachusetts, supports them.
Regardless of how the subsidy battle plays out over the next few weeks or months, the federal fuel standard that requires a 10-percent blend of ethanol into gasoline—which is not under attack—will keep ethanol plants running at near to full capacity for many years to come. And if Congress were to increase the standard to require a 15-percent blend—which the the U.S. Environmental Protection Agency approved earlier this year for cars made in 2001 and later—a greater percentage of the nation's corn crop could be diverted to fuel.
---