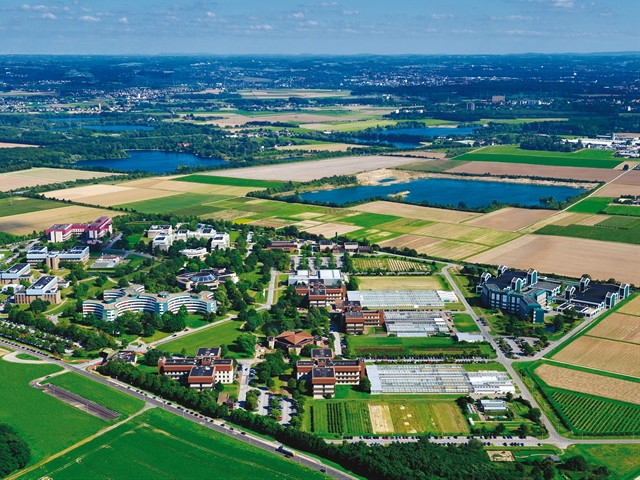 Bayer AG's bid for Monsanto Co., raised to $54.7 billion last week, may weaken the German company's pharmaceutical business and should go to shareholders for a vote, according to investor Henderson Global Investors Ltd.
After meeting with Bayer at the end of May, Henderson still isn't convinced that the proposed takeover will benefit investors, Asim Rahman, European equities fund manager at Henderson in London, wrote in an e-mailed statement Tuesday that cited a letter he sent to the firm's board on June 7. Henderson, which doesn't disclose how much Bayer stock it owns, called the Monsanto offer a "major departure" from Bayer's strategy.
"The acquisition terms reflect paying a very high valuation multiple and the deal could constrain inorganic investment in the pharma division at a time when the future pipeline of this division is a key concern for investors," said Rahman, whose firm manages about 93 billion pounds ($123 billion) in assets.
Monsanto on Tuesday said Bayer's raised offer is still "financially inadequate" and doesn't ensure a deal will be completed to create the world's biggest supplier of farm chemicals and seeds. The company boosted the proposed price to $125 a share in cash and offered to pay an antitrust breakup fee of $1.5 billion.
Chief Executive Officer Werner Baumann said the transaction wouldn't require a shareholder vote on a May 23 conference call. Rahman said he "cannot accept the board's decision to deny shareholders any opportunity to vote on it." Investors will likely see the value of their holding shrink if Bayer's stock gets discounted as a result of becoming more of a conglomerate after a Monsanto purchase, according to the fund manager.
(Updates with shareholder vote comments in last paragraph.)
To contact the reporter on this story: James Paton in London at [email protected] To contact the editors responsible for this story: Chitra Somayaji at [email protected], Marthe Fourcade, Kristen Hallam
©2016 Bloomberg L.P.