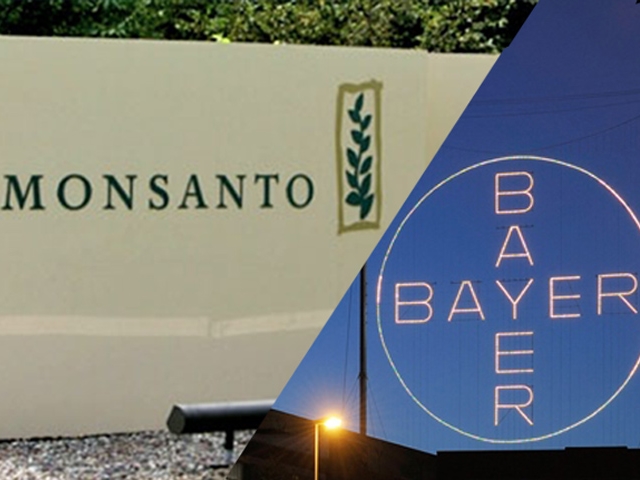 Bayer AG's plan to ward off an in-depth European Union investigation into its $66 billion combination with Monsanto Co. faces a test at a meeting early next week that could jeopardize their goal of closing the deal this year.
European Commission officials are scheduled to lay out their antitrust qualms with the last of a trio of mega-deals reshaping the global agrochemicals industry at a so-called state-of-play meeting with Bayer and Monsanto.
The talks would either allow the companies to start floating ideas for remedies to allay EU concerns or force them to push back their closing target if the deal is headed to a so-called phase II review, which would add about 4 months to the approval process.
"In most cases the state of play is the first opportunity for the parties to get a full picture of the commission's concerns," said Annette Schild, a Brussels-based lawyer. "How significant these are may indeed have an influence on whether the parties decide to offer remedies in first phase or 'fight it out' in second phase."
The three deals have drawn intense scrutiny, with regulators saying they want to ensure that fewer suppliers of crop-protection products and other critical inputs for farmers won't lead to higher prices that could push up the cost of food for consumers. Earlier this year, the commission extracted extensive concessions before clearing Dow Chemical Co.'s $77 billion merger with DuPont Co. and China National Chemical Corp.'s $43 billion takeover of Swiss pesticide maker Syngenta AG.
Deal Closure
"We will continue to collaborate with the authorities and still expect to be able to complete the transaction by the end of 2017," Bayer said in an emailed statement. The commission declined to comment on the status of its review.
On June 30, the German chemical giant notified its Monsanto takeover bid to the EU, allowing the companies until July 31 to submit antitrust concessions in "phase I" and setting an initial Aug. 7 deadline for the review. 
While Bayer Chief Executive Officer Werner Baumann said in June that it's realistic to close the deal by the end of the year, describing talks with the EU as "very good and constructive," an EU move to open an in-depth Phase II investigation would push a deadline out until Dec. 28 at the earliest. Any additional delay -- such as a stopped clock to allow the firms to gather relevant data for the EU -- would make it impossible for Bayer to close the deal by the end of the year.
Buyers are already lining up to pick up offloaded businesses with BASF SE and Syngenta AG among companies that have submitted preliminary bids for assets that Bayer plans to sell in order to get regulatory approval for its takeover of seeds giant Monsanto, people familiar with the matter have said.
Still, consolidation in the industry has alarmed environmental campaigners who claim that merging the Bayer and Monsanto pesticide lines will create a "massive corporate bee-killer" with "total control of the most important aspects of our food supply." One group criticized the EU's focus on economic effects on the deal, saying it will fail to see how it might affect wildlife, the environment and the food supply.
Environmental groups and their supporters have been writing and tweeting to the EU and antitrust Margrethe Vestager for the past year, asking her to block the deal they describe as a "#mergerfromhell" in hundreds of Twitter postings.
The U.S. Justice Department is conducting an in-depth investigation of the transaction.
--With assistance from Sara Forden and Naomi Kresge
To contact the reporters on this story: Gaspard Sebag in Paris at gsebag@bloomberg.net, Aoife White in Brussels at awhite62@bloomberg.net.
To contact the editors responsible for this story: Anthony Aarons at aaarons@bloomberg.net, Peter Chapman, Chitra Somayaji
©2017 Bloomberg L.P.