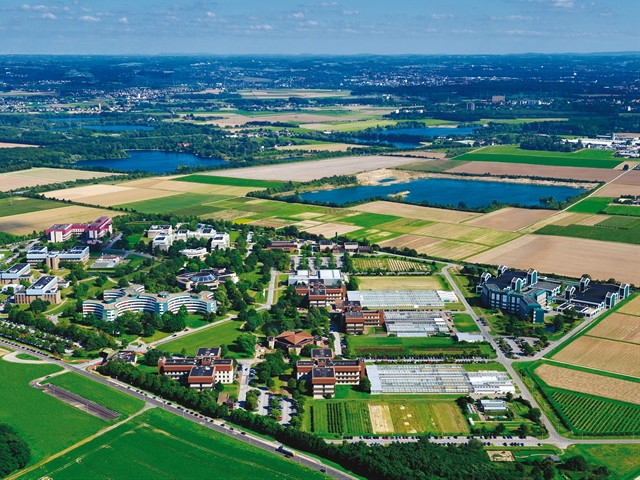 Top Bayer leaders said Monday that the company's proposed acquisition of Monsanto offers a "clear benefit" for farmers.
The combined company would be number one in seeds and traits and number one in the crop protection market, according to figures released by Bayer and others in the marketplace. Bayer officials declined to say whether their newly achieved market strength would translate into higher prices for farmers.
Instead, Liam Condon, head of Bayer's Crop Science division, said: "At the end of the day, we are trying to help farmers increase their yield and to do this with minimum inputs and without compromising the environment. If we get that right, we should be able to offer a superior package to farmers so they can increase their return on investment. Unless we bring more innovation … in the ag industry, we're going run into tremendous problems" related to a growing planet's need for more food production, he added. "With this transaction, there are clear benefits for farmers and there are clear benefits for society as well."
Bayer executives also declined to say whether the transaction would mean farmers would have to work with different crop consultants and other company representatives, citing a wide range of local needs across the company's footprint.  Bayer is also promising Wall Street investors $1.5 billion in "synergies" three years after the two are united, which would result "from optimizing product supply chains, marketing and sales and R&D teams, as well as overhead reduction."
If it goes through, the combined company would be largest in the world for seeds and crop chemicals, quadrupling Bayer's presence in North America and doubling it in Latin America.
With size comes pricing power, although Bayer executives maintain that this deal will not compromise competition or choice in the seed and crop chemical marketplace.
"There has always been high competition in this industry and this will remain," said Condon. "What we are really focused on is developing … customized solutions for farmers."
In terms of competition and choice, it's still unknown whether Bayer will have to divest seeds or crop chemical business to gain regulators' approval for the $62 billion deal. Condon declined to comment.
Federal regulators, specifically the U.S. Treasury's Committee on Foreign Investment in the United States (CFIUS), will also have to review the transaction closely because of the foreign connection; Bayer AG is a German company buying Monsanto, a U.S. firm based in suburban St. Louis.
"We don't see any national security issues with this deal," said Condon, highlighting Bayer's 150-year-tenure in America. "We've been in the United States longer than Monsanto. We have more employees than Monsanto in the United States."