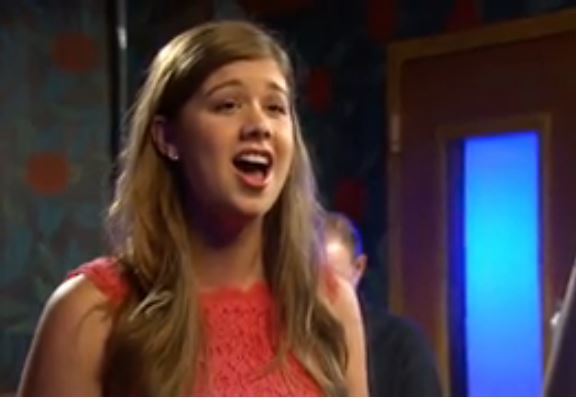 The votes have all been counted, and the results are in. Lindsay Webber, a Sophomore at Baylor University, is the grand prize winner of the 2014 FMC "Stand & Be Heard Anthem Singing Contest." She takes home a $10,000 scholarship prize for her efforts.
Webber, 20, grew up in Colfax, Wash., where she was an active member of FFA. She won the state title as part of the rituals team as a freshman, and also participated in creed speaking, job interview career development, talent and F.A.R.M. She also raised a market hog throughout her FFA tenure.
Webber and three other contest finalists traveled to Nashville for a professional recording experience at the House of Blues recording studio. Here's a recording of her award-winning performance:
"It was such an awesome experience to be able to perform with the other finalists and musicians in Nashville," she says. "I want to thank FMC for the opportunity. The scholarship will make it easier to attend school out of state, and the financial support of my education means the world."
Webber plans to keep singing – she is majoring in vocal performance. The other three finalists, Leanna Crawford, Halle Reid and Jessica Ronat, are each receiving $5,000 scholarships.
"We are proud to continue to invest in farming's future through the FMC Anthem Singing Contest," says Matt Hancock, FMC Agricultural Solutions North America corn segment manager. "After three years of hosting this scholarship competition, we can say with confidence the future of agriculture is bright."
For more information about the contest, including recordings of all of the finalists, visit www.FMCcrop.com/contest.