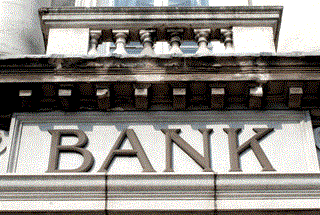 Find ROI in developing a good working relationship
There is cynicism in the borrowing pool about why producers should care about being their banker's best customer. Most ask: What's in it for me?

A lot, says Peter Martin, a consultant with KCOE/ISOM, which helps farmers secure financial needs. "If your interests are aligned, it's a win-win for the banker and farmer. Your banker wants you to be profitable. They want to know you are repaying your note along the way."

One major reason a banker wants you to succeed is that most bank portfolios can only allow for up to a 2% rate of default of the entire portfolio. "I know, at times, it feels you are at odds with your banker, but generally speaking, you are very much aligned," Martin explains. 

"Years ago, stories were told about bankers walking shoulder to shoulder through good times and bad, with no paperwork on the loan, etc. The regulators have changed that," he notes. "But it's still a relationship business. If you are on the border of being a good loan or being approved, that relationship will 
make a difference."
Bankers As Consultants. Think of your banker not just as a loan officer but also as a go-to source for ideas, solutions for efficiency and a regular evaluation of your business and financial strategy. 

"Like your lawyer or accountant, use your banker as a true consultant," recommends Betty Uribe, executive vice president of California Bank & Trust. "Once you've established a relationship and your banker understands your business, ask him or her to review your business plan. It is one of the best ways to utilize your bank's resources."

Bankers are asking for better financial information from farmer-customers, which can work in the farmer's favor, says Thomas Bayer, a CPA and partner with Sikich LLP.

"Use the banker's knowledge to help in decision-making processes," Bayer advises. "A banker has good internal tools to help do financial analysis and evaluate the sensitivity and risk of certain events. They also have a network of professionals in which they can refer a farmer to address a specific issue."
Ongoing Evaluation. The farmer who befriends his banker also has the benefit of hearing about new opportunities, Bayer adds.

"As many farmers are nearing retirement and considering how to transition that farm to the next generation, they have planning issues to consider related to the short-term tax consequences of retiring from the farming operation," Bayer says. "A banker can again prove to be a valuable part of the team of advisers."

Be sure you and your banker are both clear on your financial goals. Evaluate these at least a few times per year with formal meetings. Check-ins are a great way to assess changing needs before making adjustments, Uribe says. 
---
Repayment Plan Talking Points
When Peter Martin, KCOE/ISOM, helps farmer-clients make loans and deal with troubled relationships, this is what he tells them to consider:
What is your source of repayment? "Banks care about your collateral, but they don't care near as much about that as they do your ability to repay the note," he says. "Today's lenders are cash-flow lenders, and the primary focus of their underwriting will be the sufficiency of repayment sources."
What evidence do you have that repayment source is sufficient?
Does the banker believe the assumptions driving your plan? "It's important to sensitize your repayment plan," Martin says. "Borrowers need to be laser-focused on knowing their costs and also do some analysis to understand what will happen if prices fall or yields aren't as expected. The banker needs to understand and agree with your assumptions but also see that there is some cushion in case the plan goes awry."