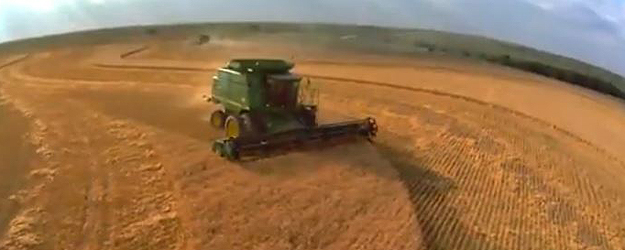 The Kansas Wheat Commission notes that being a good neighbor is a point of pride for most farmers. Controlling volunteer wheat is one of the most neighborly actions you can take this time of year, according to the organization.
That's because volunteer wheat can carry with it several unwanted guests, including wheat streak mosaic virus, wheat curl mites, hessian flies, Russian wheat aphids, take-all and barley yellow dwarf virus, to name a few.
Of these, wheat streak mosaic virus has the most damage potential. In Kansas in 2013, for instance, the statewide loss due to this disease equaled approximately 1.2% of the total harvest. That's 4.25 million bushels, or an economic impact of around $32.6 million in Kansas alone. Barley yellow dwarf virus clipped another 0.25% of the Kansas crop, or the equivalent of 875,000 bushels or $8.6 million in lost revenue.
Kansas Wheat recommends killing all volunteer wheat within a half-mile radius for at least two weeks prior to fall planting. Most common herbicides require that grain is below 30% moisture before they are applied.
If the moisture is higher, it could negatively affect seed germination for next year's crop. Kansas Wheat recommends farmers test their seed at a professional laboratory to get an accurate accounting of their wheat's ability to germinate.
"Seed germination is relatively easy to conclude from a germination test," says Eric Fabrizius, Kansas Crop Improvement Association associate director. "What is not quite so obvious is the potential damage done to seed though it appears to germinate. The lack of roots or a damaged coleoptile resulting from a herbicide application may have a profound effect on that seed's ability to establish itself when planted."
For more information about seed testing and volunteer wheat control, visit www.kscrop.org. Or watch the video below for additional information and management recommendations for wheat streak mosaic virus from Bob Hunger, Extension wheat pathologist with Oklahoma State University.