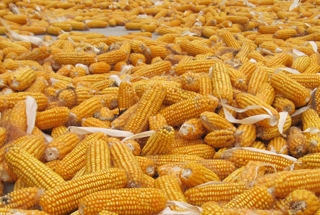 Producers profit from strategies for 2014 crops
Despite reports to the contrary, a number of producers will find black ink on their marketing books this year. The reasons are varied and range from pre-sales of big crops to crop insurance guarantees, expected farm program payments and breakeven costs set to fall as much as 50¢ per bushel in some cases 
of record yields.  

"I expect to break even on 2014 corn and could show a small net profit," says Marty Tegtmeier, a corn and soybean producer in Sumner, Iowa. Between January and March, he pre-sold 20% of his expected crop between $4.05 and $4.65. In addition, Tegtmeier purchased crop insurance revenue protection at the 85% level for 2014, providing a price floor.

After inspecting corn and soybean fields in four key production states on Pro Farmer's 2014 Midwest Crop Tour, Tegtmeier is less bearish than some. "I don't think the corn crop will be quite as big as USDA says," he explains. He anticipates price rallies in 2015, and he intends to sell grain when they occur. 
Risk-Management Rewards. Still, Tegtmeier will likely sell some corn under $4/bu. He needs to sell about 25% before the end of harvest to free up storage.

Other producers are staring at potential profit, too. 

"We're 100% sold for 2014, 40% at $5.25/bu. and another 40% at $4.75," says Dave Huper, who farms in Alden, Minn. He believes firmly in forward pricing to lock in a respectable profit, which is why he began selling the 2014 crop in July 2013.
Yet Huper points out marketers such as himself pulled up short in years past by selling grain off the combine.

This year, the tables have turned in favor of producers who manage risk aggressively. 

"We should have been selling 2015, too," explains Huper, noting that in May of this year, he sold a December 2015 call for $5/bu. It will net him 50¢.

On soybeans, he's 100% pre-sold for 2014 and 25% sold for November 2015 soybeans priced at $12.80. Over a two-month period beginning in May, he bought 2015 puts at $11/bu. and rolled them up in 20¢ intervals when prices moved in his favor. He rolled the puts nine times. Each time, he protected an additional 20 cents at a cost of 10 cents, allowing him to protect $12.80 soybeans at a cost of 90¢ and net a price  of $11.90/bu. It wasn't easy to make out all those trading checks at the time, Huper admits, but in retrospect he's glad he did. 

Meanwhile, farmer Steve Fellure of Attica, Ind., says that his pre-sales on soybeans are about normal and that his pre-sales on corn are a little less than normal. 

"I'm over 50% sold on beans and about 30% on corn," explains Fellure, who also raises cattle. "I think I'll have a profit on soybeans." That average includes pre-sales as well as crops he'll have to sell at lower price levels. 

Fellure anticipates making a slight profit on corn, but he thinks he'll have to wait for it. "We'll store and hope for a rally," says Fellure, noting a rally could happen because of spring 2015 weather, quick bids from ethanol plants in need of corn or both. 

Additionally, Fellure will maximize potential returns by growing waxy corn, which has a 40¢ premium. "When corn got to $6 to $7, many farmers stopped growing it, but I thought I'd need it again," he explains. 

Farther west in Herman, Neb., producer Tim Gregerson pre-sold 35% of his corn between January and March in the mid-$4/bu. range, 5% more than normal. 

"Corn demand is very good," Gregerson says. Strong demand is a key reason he thinks marketing opportunities will appear next spring. 

He intends to plant more corn in the spring of 2015, a move Gregerson acknowledges is contrarian. "Producers may plant more soybeans to save on input costs in 2015," Gregerson says.