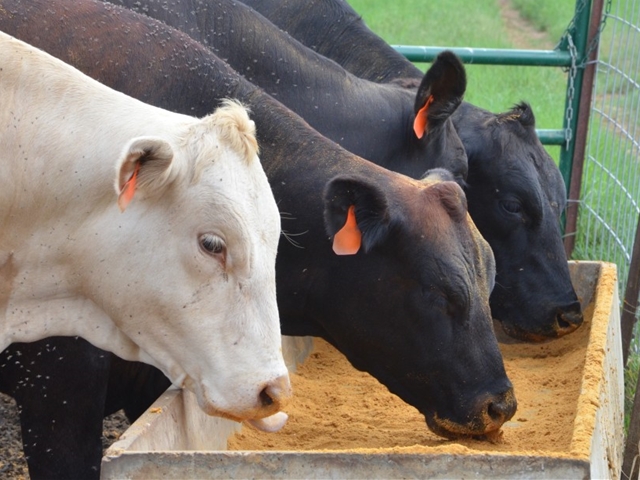 JBS SA, the world's top beef producer, says a price surge isn't over as ranchers struggle to satisfy demand, fueled by an expanding middle class in China.
"We have seen more demand," Chairman Joesley Batista said in an interview in Sao Paulo, where the company is based. "As volumes aren't growing, prices need to go up."
Consumers around the world are paying the most ever for meat as rising incomes, particularly in China, spur record beef exports with output little changed since 2008, U.S. Department of Agriculture data show. Cattle herds for exporters including the U.S., Australia and Argentina have been limited by drought, high feed costs and trade restrictions.
Retail beef prices are the highest ever in the U.S., the top consumer, and the wholesale cost of the meat is up 26 percent in 2014, heading for the biggest annual increase since before the USDA began collecting data in 2004. In Brazil, the top exporter, meatpackers are paying farmers a record 138 reais ($57) an arroba (32 pounds), up 29 percent from a year ago.
Expanding the cattle herd to boost beef output is a slow process. The gestation for calves is nine months and animals take as long as 22 months to reach slaughter weight. U.S. feedlots buy calves weighing 500 pounds to 800 pounds raised mostly on pastures and then feed them a diet of mostly corn until they reach 1,200 pounds and can be sold to beef plants.
Middle Income
The U.S. cattle herd as of Jan. 1 was the smallest since 1951. The Australia herd is forecast to drop to a two-decade low in 2015, according to Meat & Livestock Australia, a producer- owned marketing and research company. Argentine output has fallen 13 percent since 2005 after the government imposed a 15 percent levy on exports.
"The world is short on beef," Marfrig Global Foods SA Chief Executive Officer Sergio Rial said in an interview last week.
While global beef output has risen 1.9 percent since 2010, export demand rose 25 percent, the USDA said last week. China and Hong Kong accounted for 75 percent of import demand growth.
Together, China and Hong Kong imports are expected to rise 14 percent in 2015 to 1.27 million tons, compared with a 2.2 percent global increase. Production is seen falling 1.4 percent to 58.7 million tons, the lowest since 2012, the USDA said.
The emergence of a 400 million-person middle class in China "is starting to make a difference" Rial said.
Brazil Advantage
Brazil, which supplies 20 percent of global beef exports, is poised to benefit the most from Chinese demand as rivals struggle to increase production, Rial said.
"Brazil has three or four years of good prospects until U.S. and Australia are able to compete again," he said.
Beef production in Brazil is expected to rise 3 percent to a record 10.2 million metric tons in 2015, compared with a 2.3 percent drop in the U.S. and a 6.8 percent slump in Australia. Exports will reach a record 2.2 million tons next year, a 10 percent increase. JBS, Marfrig and Minerva SA account for 80 percent of Brazilian exports, according to Rial.
Hong Kong consumes the biggest share of Brazil's exports. The South American country is negotiating a sanitation protocol that will allows direct exports to China.
Marfrig's sales to China as a share of total exports rose to 25 percent in the third quarter from 15 percent a year ago, Rial said. The value of Brazil's beef sales to Hong Kong has risen 15 percent this year, according to data from Abiec, a beef producer's industry group.
Soy Like
China "could have a similar effect on Brazil's meat production that it had on soybean over the coming 15 years," Rial said. Brazil soybeans exports more than doubled over the past 10 years, mostly driven by Chinese demand.
JBS expects sales to China to jump 20 percent this year from about $2 billion in 2013, Batista said at an event in Sao Paulo in March.
Rising prices will boost demand for cheaper animal proteins such as poultry and pork, Batista said.
"Beef prices go up, poultry production goes up," he said.