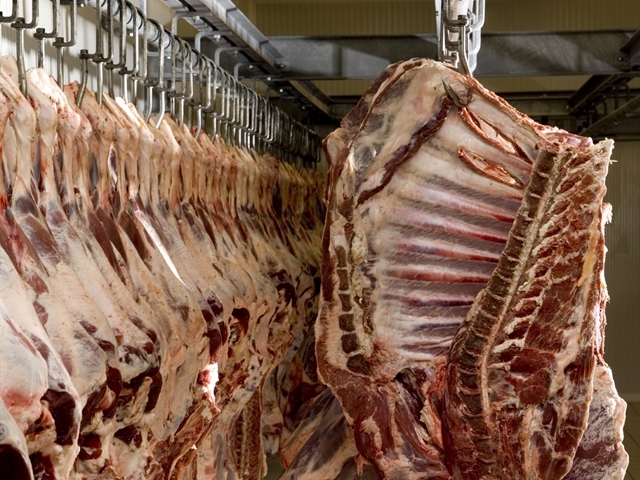 Investors in a proposed beef processing plant say they are close to choosing a site in the western Nebraska panhandle for the project.
Investors said Tuesday that they have been meeting with officials from Gering and Bridgeport to discuss the cities as potential sites for the processing plant. According to Josh Berger of Tetrad Property Group, which is working with local investors, the 170,000-square-foot facility could be a "game changer" for local economies when it opens in two years.
Another undisclosed community is being considered as a site as well.
Initially, 500 head of cattle will be processed per day. Production will then increase to 1,500 head a day in three years. About 40 percent of the beef would be exported to Asian markets, and the rest would be sold domestically.
Berger says that the expanding middle class in Asia is creating a higher demand for American beef.
Investors expect to have a workforce from the panhandle region of about 150 that would increase to about 550 when production increases.
Local investor Leo Hoehn said that "workforce stability is all important."
"We need to have a workforce that's loyal to the company," Berger said. "There's a lot of turnover (in the meatpacking industry) and we want to avoid that."